10 Signs of the Best Orthodontist In 2020 | READ HERE
Adults, particularly moms, between the ages of 20-45 usually have a tough time finding a good orthodontist mainly because their teeth, gums and jawbone are fully developed and need specialist orthodontic care and attention.
In this post, we'll share with you ten signs of the best orthodontist in the USA. Sitting comfortably? Then let's begin.
 People Also Ask
How to know if your orthodontist is good?
How to find an orthodontist near me?
What happens of my teeth aren't perfect after braces?
What are the signs of a bad orthodontist?
Signs to Look for the Best Orthodontist
An orthodontist is a specialist in advanced dentistry that is not your family dentist. Did you know all orthodontist are dentist but a dentist is not an orthodontist? Well, most people may already know that. What they may not know is an orthodontic specialist is one who completed at 2 to 4 more years of specialized education and training beyond dental school. During this time, the specialist learns techniques needed to competently perform orthodontics.
As a patient, finding an orthodontic specialist with outstanding qualities means a good overall experience receiving services or treatments and avoiding common orthodontic mistakes. While you may easily find one in your city or neighbourhood, one with a reputation for high performance is not necessarily easy to come by.
Orthodontic Procedures
Like family dentists, an orthodontist is concerned about your oral health but they specialize in helping you get straight teeth and correcting teeth and jaw misalignment (malocclusion). They are usually certified and licensed to perform procedures such as installing various types of braces to correct teeth overcrowding, gaps and bite problems.
They may also perform orthognathic surgery, also known as corrective jaw surgery, to correct abnormalities with the jawbone structure. Chewing, speaking, and breathing may be improved from these types of procedures. Successfully performing these procedures call for skills, expertise, and techniques complimented by the use of advanced technology and equipment, the right tools and experience.
So before you sit down into a dental chair, make sure you're getting your money's worth and an life changing experience that will soon have you showcasing your new Hollywood smile!
The Best Qualities Of An Orthodontic Specialist
Perhaps you're not currently happy with the orthodontic treatment you received or you recently moved into a new area and need a good orthodontic specialist. The reasons for finding a good orthodontist near you are often related to factors such as services offered, skills, techniques and technology used, years of experience in the chair, treatment results, and of course cost.
Check out these 10 qualities, it's worth reviewing each and every one of them. You may save yourself from experiencing common orthodontic mistakes made during treatment:
Board Certified And Licensed To Practice
Certification, licenses, and accreditation are indications of knowledge and academic performance. They also represent the doctor's status with the American Board of Orthodontics (ABO), the organization that sets the standards of care for all orthodontists. Also look out for further state accreditation and associations.
Passionate About Oral Health
Passionate means not being a professional who is all about the money, but about helping people have properly functioning teeth, jaw and good overall oral health. This passion carries over into the way they are always happy to see their patients and families and are willing to meet their needs.
Expertise In Specialized Areas
Competence in performing the services offered is another good sign of an orthodontic specialist worth their name. Whether it is attaching metal braces, Invisalign or correcting malocclusions, he or she has the skill and have performed countless procedures over several years to perfect the art and science.
Professional In Their Duties
If this specialist in orthodontics is any good, he or she performs duties in a professional manner. It involves treating each patient with equal respect regardless of their needs or social or economic status. They are approachable, easy to talk to, interact well with patients and their team, and convey sensitive patient information with regards to privacy laws.
This is a personality trait you can't miss or rather would know is missing. Pleasant, energetic, enthusiastic, and always motivated to help you are hallmarks of a great and positive work attitude. An orthodontist with this trait lights up the room when he or she enters. It sets the tone for the doctor-patient interaction and can disarm even the most 'closed-off' patient.
Non-Judgmental About Patients Needs
This orthodontist spends time working inside the mouth. One who is non-judgmental will not ask questions and give advice about your dental or health condition in a manner that will leave you feeling self-conscious or ashamed. Instead, information will be conveyed with utmost regard for your feelings and wellbeing.
When you can trust your doctor, you're more inclined to confide in and rely on them. One who is trustworthy gives an accurate diagnosis, follows codes of ethics, is honest and transparent. This allows you to entrust your care into their hands without worrying about pain or a botched procedure. You know they'll always have your best interest at heart.
Being professional and passionate motivates this orthodontic specialist to connect with each patient. It shows in the manner of speaking to the patient and listening to their needs. This puts the patient at ease to divulge even sensitive or embarrassing information, knowing it will be held in strict confidence.
Pays Attention To Details
A detail-oriented orthodontic specialist is familiar with their patients and their families may even recall their dental needs by heart. This kind of good comes from listening carefully without being preoccupied or distracted during patient consultations. Procedures are also done paying attention to the finest details to avoid orthodontic mistakes.
Real patient reviews can be a good yardstick to measure the quality and competence of this good orthodontist. In fact, it could be the tell-all, except it is subjective. Nevertheless, positive four and 5 star testimonials may go a long way in helping you decide to make that consultation. Bear in mind that publicized reviews do not always represent facts toward a good orthodontist.

In Conclusion
If you're not happy with the orthodontic treatment you received elsewhere, or you are just looking for the signs for the best  orthodontist in your area, then you should search here for an orthodontist near you, to schedule a complimentary consultation.
Your search for an orthodontist with these fine and professional qualities may be over once you meet a qualified specialist who is board certified, experienced, and personable.
Their approach to their work is with a passion for helping you get the straight teeth and beautiful smile you so desire.
Consultations are done in a clean, comfortable environment with compassion and understanding for your needs and concerns.
Advanced orthodontic techniques and the latest diagnostic equipment are used to provide the best possible services.
Which qualities will you look for first?
Either way, let us know by leaving a comment below and continue the conversation.
Join us on Facebook.
Invisalign is a Trademark of the Align Tech company.
10 Signs of the Best Orthodontist In 2020 | READ HERE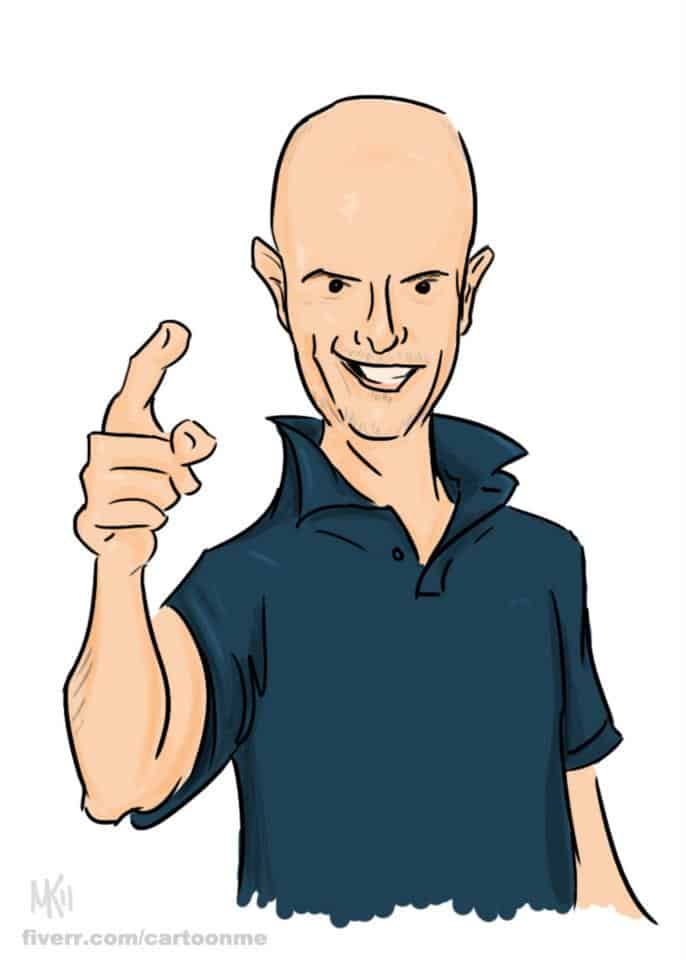 Perry heads up a dynamic marketing team that has help the leading orthodontic practices in the USA 10X their business for over a decade. He's a tea connoisseur, avid reader, traveling and grower of exotic fruits in his permaculture food forest.
https://bestorthodontistusa.com/wp-content/uploads/2020/07/10-Signs-of-the-Best-Orthodontist.png
312
820
Perry Stevens
https://bestorthodontistusa.com/wp-content/uploads/2017/07/BestOrthoUSA.png
Perry Stevens
2020-07-07 19:58:46
2020-07-07 19:58:46
10 Signs of the Best Orthodontist In 2020 | READ HERE