AlignerCo Reviewed – Costs and Benefits
Are you considering teeth aligners to straighten your smile but unsure which brand to choose? Look no further. In this blog post, we will provide a detailed review of AlignerCo, a popular and affordable teeth aligner solution. We will discuss the benefits, cons, comparisons with other brands, and more to help you make an informed decision.
Benefits of AlignerCo
Affordability: AlignerCo stands out among other popular teeth aligner brands like Candid Co. and Byte for its significantly lower cost. This affordability makes it an attractive option for many people seeking a budget-friendly solution for teeth realignment.
Treatment Flexibility: AlignerCo offers a partially remote treatment option, allowing you to receive professional aligner care without visiting a physical location. This convenience is also available with Candid Co. and Byte.
In-Person Consultations: If you prefer face-to-face consultations, AlignerCo provides the option to visit an in-person location, just like Candid Co. and Byte.
Reliable Customer Support: AlignerCo has a dedicated customer service team ready to assist you with any questions or concerns. You can reach them by phone at 1-877-840-1561 or email at [email protected] Straightening at AlignerCo's Smile Studio
AlignerCo offers a convenient and affordable option for teeth straightening without compromising quality.
If you have mildly crooked teeth that need straightening, AlignerCo could be a suitable choice for you. Plus, they offer nighttime straightening for added convenience
AlignerCo Invisible Aligners Plans
AlignerCo is one of the most affordable at-home aligner options, with prices ranging from $870 to $1,070. How to get AlignerCo at a more affordable price? By Smile or Night Advantage.
AlignerCo provides two main plans for customers
SmileAdvantage
The SmileAdvantage plan is the standard option for teeth straightening with AlignerCo. It includes the complete treatment with clear aligners, custom-made to fit your teeth and gently move them into the desired position.
NightAdvantage
The NightAdvantage plan is designed for those who prefer to wear their aligners only at night.This option provides a more flexible and discreet treatment, perfect for individuals with busy schedules or who prefer not to wear aligners during the day.
How AlignerCo works: Teeth Straightening in 3 Simple Steps
Consultation and assessment: Visit an AlignerCo Smile Studio or use their at-home impression kit to create dental impressions. These impressions will be used to create a personalized treatment plan for you.
Aligner production: AlignerCo will create custom-made clear aligners based on your dental impressions and treatment plan. Treatment and follow-up: Wear your aligners as instructed, and track your progress with regular check-ins with the AlignerCo team.
Can you use your HSA or FSA to finance your AlignerCo invisible aligners?
Yes, you can use your Health Savings Account (HSA) or Flexible Spending Account (FSA) to finance your AlignerCo invisible aligners, making the treatment even more budget-friendly.
Drawbacks of AlignerCo
Despite its many advantages, AlignerCo may not be suitable for everyone. Some potential downsides to consider include:
Limitations in Treatment: Clear aligners are an excellent solution for those with crooked teeth, overbites, underbites, or small gaps. However, if your teeth are severely crooked, have significant gaps, or are extremely crowded, aligners may not be compatible with your situation.
Brand Recognition: AlignerCo may not be as well-known as some other brands like Invisalign, which can cause potential customers to hesitate before choosing AlignerCo.
Refund & Return policy
AlignerCo has a refund and return policy in place to ensure customer satisfaction. Please refer to their website or contact customer support for more information on their specific policies.
WorryFree Protection
AlignerCo offers a WorryFree Protection plan, which provides additional coverage for your treatment, including replacement aligners if needed. This plan gives you peace of mind throughout your teeth straightening journey.
Comparisons
The most significant difference between AlignerCo and other popular aligner brands is its lower price point[1]. However, AlignerCo still offers the same level of convenience asCandid Co. and Byte, with both remote and in-person treatment options available.
The treatment time will vary depending on individual cases, as the duration depends on the severity of dental issues and the patient's compliance with the treatment plan.
Conclusion
AlignerCo provides an affordable and effective solution for those looking to enhance their smile with clear teeth aligners. Its lower cost compared to other popular brands and flexible treatment options make AlignerCo an attractive choice for many people. However, potential customers should carefully weigh the pros and cons, including treatment limitations and brand recognition, when making their decision. Overall, AlignerCo is a budget-friendly alternative to more expensive teeth aligner options on the market.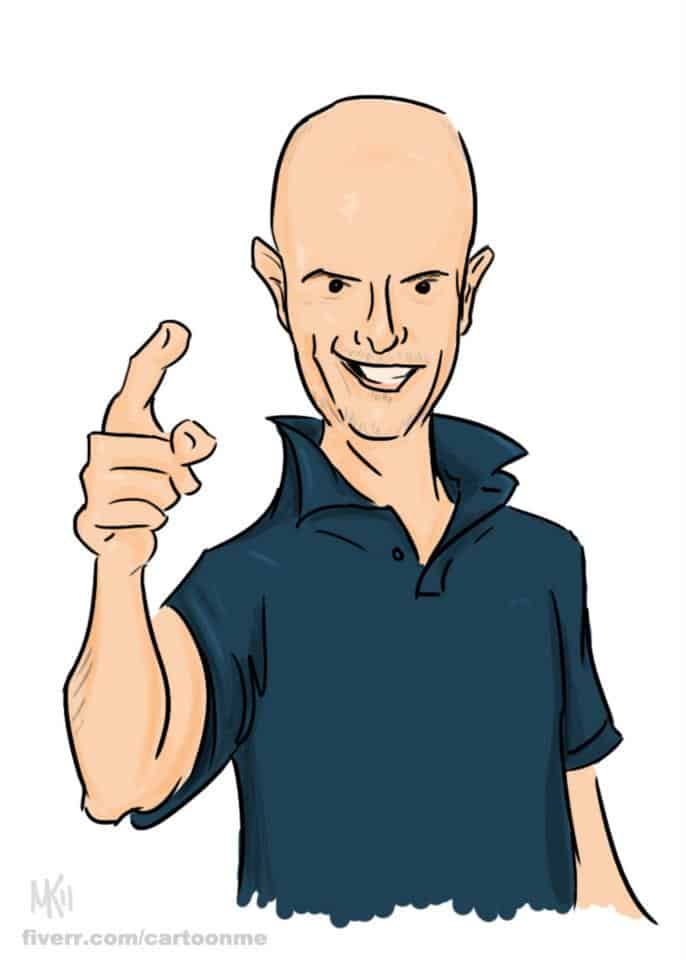 Perry heads up a dynamic marketing team that has help the leading orthodontic practices in the USA 10X their business for over a decade. He's a tea connoisseur, avid reader, traveling and grower of exotic fruits in his permaculture food forest.
https://bestorthodontistusa.com/wp-content/uploads/2023/04/Screenshot-2566-04-20-at-11.43.34.png
612
746
Perry Stevens
https://bestorthodontistusa.com/wp-content/uploads/2017/07/BestOrthoUSA.png
Perry Stevens
2023-04-20 12:44:30
2023-05-12 17:52:15
AlignerCo Reviewed – Costs and Benefits