What is the best electric toothbrush? An electric toothbrush is battery powered to give you more brushing power than the manual toothbrush. Unique from the manual toothbrush, an electric toothbrush covers large areas, cleans faster, and eliminates more plaque.
Electric toothbrushes are recommended for those who cannot use their hands properly while brushing, children, and people who use various orthodontic products like Invisalign, retainers, and braces.
What are the Benefits of Using an Electric Toothbrush?
1. It eliminates more plaque than a manual brush
Most people find it hard to remove all plaque from their teeth and tongue using a manual brush. This is because they do not follow the right brushing procedure or the manual brush's bristles cannot maneuver to the hard to reach places.
Unlike a manual toothbrush, the best electric toothbrush has a rotating head that has whirring bristles that can maneuver into the hard to reach places like in between teeth or gums to eliminate plaque.
2. They are gentle on your teeth
Most people end up brushing their teeth too hard when looking to reduce stubborn plaque and tartar from their teeth. According to orthodontists, vigorous brushing injures your gum, and it can corrode your teeth, making them sensitive.
An electric brush saves you from vigorous brushing, as you do not have to apply your effort while cleaning. Your role is to direct the brush to the areas you want to clean, thereby eliminating plaque and tartar without unnecessary pressure.
3. They are an excellent option for people with limited hand mobility
Individuals who live with conditions like arthritis and those with dexterity find it hard to brush their teeth as required using a manual toothbrush. Unlike most manual toothbrushes, a good electric toothbrush has a large and comfortable to hold handle, and they need little effort while brushing.
4. Some electric toothbrushes have advanced features to help you clean your teeth as needed
Some of the advanced features found on some best electric toothbrushes include built-in timers that let you brush for the orthodontist recommended time. The brush will beep to alert you after you have brushed for the recommended two minutes.
On the other hand, some electric toothbrushes have pressure sensors that regulate brushing pressure, a reminder that alerts you when to change the brush head, and a sonic or rotating technology to clean hard to access areas.
Electric Toothbrush Types
There are several types of electric toothbrush, they include:
• Rotating Electric Toothbrush
The rotating electric toothbrush is equipped with a set of bristles that move in a circular motion to eliminate plaque, tartar, and any other dirt on your teeth or dental braces. They are the most affordable types of electric brushes.
• Rotating Oscillating Electric Toothbrushes
Rotating- oscillating electric toothbrushes are the most common types of electric toothbrushes sold. They have a small brush head that rotates while moving back and forth to clean your teeth or dental braces.
• Counter Oscillating Toothbrushes
The counter oscillating toothbrushes' design looks similar to that of rotating- oscillating electric toothbrushes. The significant difference between the two brushes is that the counter-oscillating toothbrush has tuft bristles that rotate simultaneously in different directions to dislodge plaque.
• Dual- Head Electric Toothbrushes
Just as their name suggests, the dual-headed electric toothbrushes have two different brushing heads. One head rotates when cleaning your teeth or dental braces, while another head sweeps from side to side when cleaning. The two heads may not work simultaneously.
• Sonic and Ultrasonic Electric Toothbrush
The sonic and ultrasonic toothbrushes' heads vibrate at high speed and frequencies to break down stubborn plaque and any other dirt in the hard to brush areas like between teeth. These brushes are pricier than rotating types.
Best Electric Toothbrush Reviews
There are numerous electric toothbrushes in the market, and they differ depending on the type, price, and features. Based on this reason, most people feel overwhelmed when looking to buy the best brush from the majority. If you are one of such people, below are some of the picks you would want to consider.
1. Oral B Pro 7000
Oral- B Pro 7000 features a cross- action brush head that eliminates 100 percent plaque by oscillating, rotating, and pulsating. In addition to the rotating head, the electric toothbrush has pressure sensors that alert you whenever you brush too hard and a built-in timer that lets you brush for the recommended two minutes.
Other reasons to buy this electric toothbrush include:
The Bluetooth connectivity lets you monitor your brushing habits.
16-degree angled bristles that reach deep into your teeth
The brush comes with a smart guide to help you brush in the right manner.
Its ergonomic grip gives you a comfortable grip.
2. Philips Sonicare Diamond Clean
Philip's electric toothbrush uses the sonic technology that delivers up to 31,000 strokes per minute when brushing. Its great speed makes it an excellent option for eliminating plaque in tight spaces and gum lines. Besides removing plaque, the brush can also remove teeth stains resulting from smoking.
Other reasons to buy this brush include:
The medium stiffness bristles are gentle on your teeth but robust enough to eliminate plaque.
The five cleaning modes for custom brushing.
The electric toothbrush's timers let you stick to the recommended 2 minutes of brushing.
Its battery indicator lets you know when to charge the brush.
3. Wellness Oral Care Oscillating Electric Toothbrush
Wellness Oral Care electric toothbrush delivers 8800 oscillations per minute to let you clean more plaque than you would have eliminated using a manual brush. It features a built-in timer that turns off the brush after 2 minutes.
Its other top features include:
30 second time interval.
Its powerful battery can last for two weeks on a single charge.
It is ergonomically designed handle that supports easy and comfortable handling.
As can be seen, an electric toothbrush is essential for anyone who would want to maintain the recommended oral hygiene. In particular, the electric toothbrush is recommended for those who use various orthodontic braces. As such, if you have been looking for a way to maintain good oral hygiene while using orthodontic braces, then it is time to buy a good electric toothbrush online today.
Best Electric Toothbrush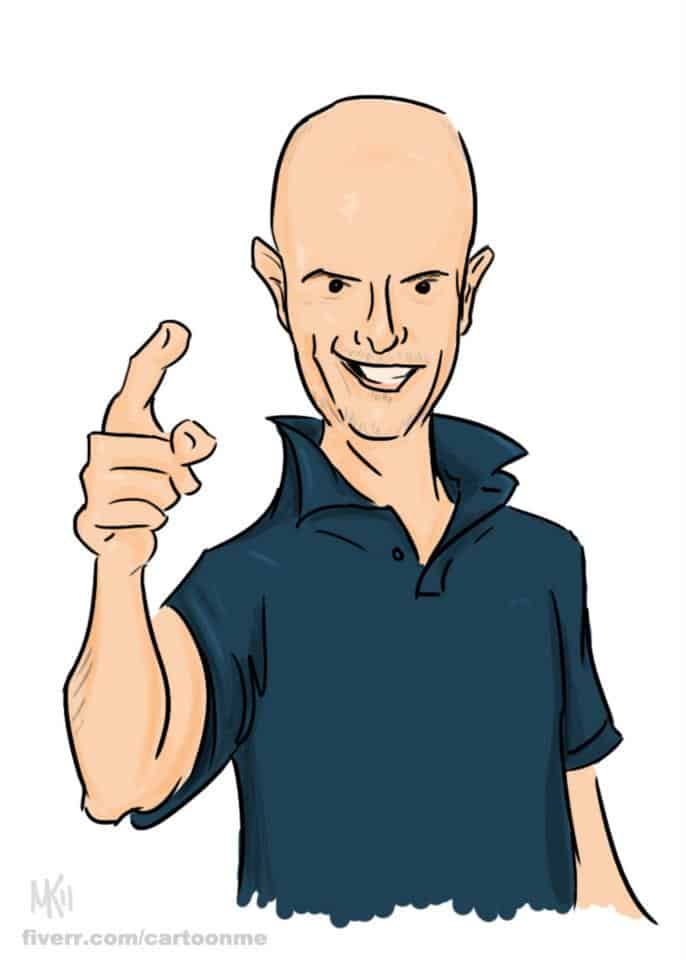 Perry heads up a dynamic marketing team that has help the leading orthodontic practices in the USA 10X their business for over a decade. He's a tea connoisseur, avid reader, traveling and grower of exotic fruits in his permaculture food forest.
https://bestorthodontistusa.com/wp-content/uploads/2017/10/woman-brushing-teeth-with-best-electric-toothbrush.jpg
565
848
Perry Stevens
https://bestorthodontistusa.com/wp-content/uploads/2017/07/BestOrthoUSA.png
Perry Stevens
2017-10-02 12:08:37
2019-07-08 13:53:27
Best Electric Toothbrush