With 2020 just around the corner, we thought is was high time to publish a review of the year, so please enjoy the Best of the Blog 2019.
Orthodontic Insurance – Everything You Need to Know and More
What is orthodontic insurance? This is a question that people who are getting insurance often miss. Oftentimes, when they see dental coverage, they automatically think that it includes orthodontic services.
Orthodontic service includes specialty dental treatments such as different teeth straightening procedures (eg. braces or Invisalign). These are both dental treatments that are not covered by regular dental insurance. Regular dental insurance just includes unlimited tooth extraction and a number of cleanings in a year. Read more here.
Is Your Smile the First Thing People Notice About You?
The way that you look matters more than it probably should because people judge you on your appearance and your smile. One of the most critical issues in how you look is whether you have a healthy set of teeth. A recent survey is out that reports that 37% of people say the first thing that they notice when meeting someone is their smile.
Badly shaped, missing, crooked or yellowed teeth can be off-putting, but it's even worse if your teeth cause embarrassment that prevents you from smiling. Continue reading here.
Do I Need Braces? Take The Quiz
If you've been wondering, "Do I need braces?" then we may be able to help you. Sometimes, going to the dentist isn't enough and you'll need the services of an orthodontist. Although an orthodontist has completed the same schooling and licensing protocols that are required for a general dentist, an orthodontist has additional years of training in the treatment of structural issues and the realignment of your teeth, which can include braces. Keep reading here.

What Can You Eat at McDonalds with Braces?
Getting braces is the first step towards a healthy and beautiful smile. But for the duration of you're orthodontic treatment, you do need to be careful about what you're eating with braces.
Many fast-food restaurants are short on braces-friendly food items. Luckily, most of the McDonald's menu is still accessible. Find out what you can eat with braces here.
15 Orthodontic Myths [Busted] – The Straight Facts and Crooked Fiction
Orthodontics is a maligned profession. The idea of needing braces strikes fear into the hearts of schoolchildren and adults alike.
The popular media persists in portraying orthodontic treatment as a form of torture sanctioned by society, a needlessly painful way of providing a cosmetic service. And no wonder; when people think braces will attract lightning in a thunderstorm, or set off metal detectors at the airport, misinformation spreads everywhere. Find out what's fake and what's not here.
Are Electric Toothbrushes Good for Braces?
Getting braces installed can bring about significant changes in your children's daily dental care regimen. Going with braces for your kids requires an adjustment in how you keep their teeth healthy.
Taking care of your kids' teeth is especially important while they have their braces, whether they have traditional braces, Invisalign, lingual braces or retainers, because plaque and food can gather in areas around the braces. Because of the increase in plaque, regular brushing is essential.
Part of their dental care regimen includes using the best toothbrush for their particular needs, and it's important to get the best brush for them. With this in mind, it is worth considering electric toothbrushes for your children. Read on here.
How Much are Braces?
Your final cost for braces will depend on several factors, including:
 Your age
 The degree of your malocclusion or misalignment
 Your health dental insurance policy
 Additional dental work you may need
 The type of braces you select
During your initial visit, your dentist or orthodontist will thoroughly examine your teeth to determine the scope of work that you need. You'll then be provided with a detailed breakdown that will specify the amount of work to be done and your final cost. Discover the true cost of braces here.
Do I Have to Wear a Retainer Forever?
Why retainers after braces? Many people who have had braces are told to wear a retainer after their braces are removed.
Why do they need a retainer after all the time they spent with braces?
For several months after braces are removed, there is a high chance of relapse. The bone and tissue around the teeth have been moved by the braces, and the retainers help to keep the oral reorganization in place. After the bone and tissues set, then the retainers are no longer necessary. Continue reading here.
Do Orthodontists Recommend Smile Direct Club?
After seeing a few advertisements, you are wondering do mail order braces work. After all, those ads are filled with bright smiles claiming that companies such as the Smile Direct Club make getting straight teeth easy.
The lure of being able to straighten your teeth without leaving your house is tempting. These types of companies also use plastic aligner trays that are a proven way to improve the alignment of your teeth.
Asking whether or not orthodontists recommend Smile Direct Club is a sure sign that you are proactive about your oral health. You already know to question things that are too good to be true, and now you deserve some answers regarding the safety and effectiveness of mail order braces. Read more here.
---
We hope you enjoyed the round up of some of the most read or commented on orthodontic blog posts from 2019.
We would also like to take this opportunity to wish all our readers new and old a very happy, safe and healthy new year. Thank you for your continued support and we look forward to seeing you again throughout 2020.
---
For orthodontists looking to attract more patients in 2020 using proven SEO and digital marketing strategies with a HIPAA certified search marketing agency, contact Blend Local Search Marketing today.
Best of the Blog 2019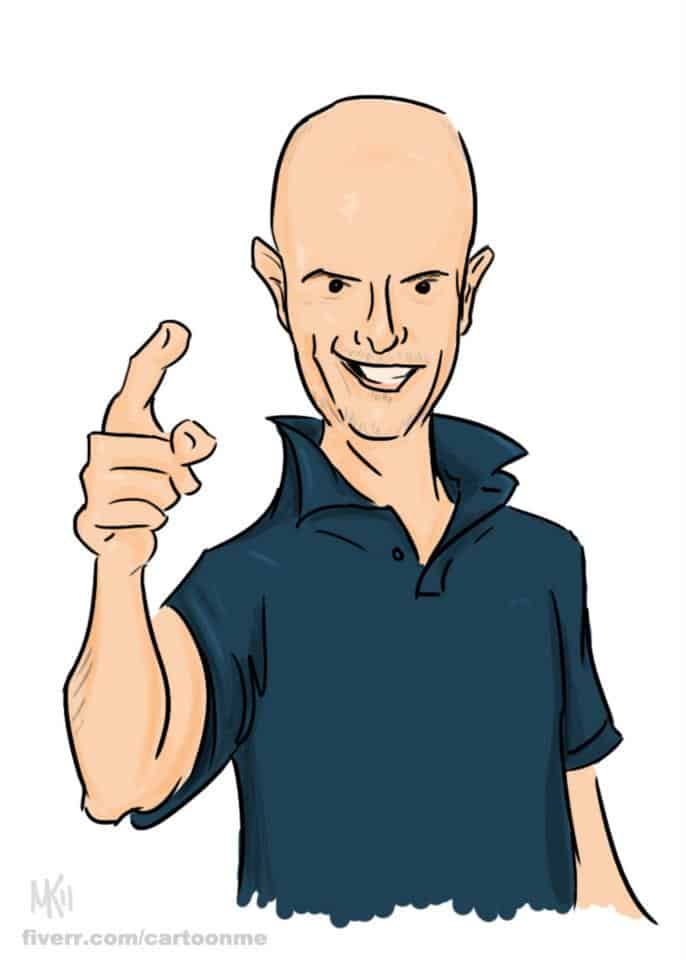 Perry heads up a dynamic marketing team that has help the leading orthodontic practices in the USA 10X their business for over a decade. He's a tea connoisseur, avid reader, traveling and grower of exotic fruits in his permaculture food forest.
https://bestorthodontistusa.com/wp-content/uploads/2019/12/Best-of-the-Blog-Best-Orthodontist-USA.jpg
1080
1080
Perry Stevens
https://bestorthodontistusa.com/wp-content/uploads/2017/07/BestOrthoUSA.png
Perry Stevens
2019-12-29 16:43:28
2020-01-27 12:56:56
Best of the Blog 2019