Does Cigna Cover Braces and Invisalign? 
Does Cigna cover braces and Invisalign? A 12-month waiting period will apply to the 1500 plan, which covers 50% of your orthodontist's fees for braces.
Cigna is a healthcare insurance company that offers coverage for dental procedures, including braces and Invisalign. However, the specifics of the coverage depend on the individual's insurance plan. Some Cigna dental insurance plans cover orthodontic treatment, while others do not.
Here is a summary of the orthodontic coverage offered by these plans:
Cigna Dental Care DHMO: Orthodontic treatment is covered for children under age 19, with a $50 copayment per visit and a $1,000 lifetime maximum benefit per covered individual.
Cigna Dental PPO: Orthodontic treatment is covered for children and adults, with a 50% coinsurance and a $1,000 lifetime maximum benefit per covered individual.
Cigna Dental 1500 plan: Orthodontic treatment is covered for children and adults, with a 50% coinsurance and a $1,500 lifetime maximum benefit per covered individual.
It is best to check with Cigna or with the individual's employer to determine the specifics of the dental insurance coverage. The coverage may also vary depending on the state in which the individual resides.
Due to their use to treat the same kinds of conditions, lingual braces and clear braces are in the plan.
Some factors to consider are:
Provider fee schedule
Insurance plan type
Ortho lifetime maximum & percentage level
Age limit
Your orthodontist in network with your plan type should have an internal breakdown of your patient responsibility after the deduction of your insurance discount and insurance benefit after the deduction of your insurance discount.
Give your orthodontists name and address to your insurance company to double check network status.
Across all insurance companies, the lifetime maximum limit for orthodontic care is roughly $1,500. It is possible that richer plans will pay out more than this. As high as $2,500 has been the lifetime ortho maximum has been reported.
In addition, you'd want to know what is covered under the ortho umbrella, especially diagnostic x-rays, which could reduce the amount you can spend on braces, if they are counted against the ortho maximum. Rather than covering diagnostic x-rays at 50% under the ortho benefit, a more generous benefit would cover them at 100% under diagnostic and preventive services.
Does Cigna Provide Orthodontic Treatment Coverage?
A Cigna dental plan can be divided into three categories: Cigna Preventive, Cigna Dental 1000, and Cigna Dental 1500.
The only package that covers orthodontic treatment is Cigna Dental 1500.
Cigna Dental 1500
Orthodontics, including braces and clear aligners like Invisalign, are not covered in any other Cigna dental plan.
You can get coverage for up to $1,000 in orthodontics for $35 per person per month.
Cigna Dental 1000
A premium dental plan that's a little cheaper than Cigna Dental 1500, but does not include orthodontics or braces. In-network dentists and clinics can offer subscribers discounts on orthodontic treatment under this plan.
Cigna Dental Preventive
Dental X-rays are the only preventive dental concern covered by this policy. Braces and Invisalign treatment are not covered.
How To Get Orthodontic Treatment Through Cigna
Cigna's Dental 1500 plan offers orthodontic treatment through a monthly premium payment and a one-year wait period before treatment is provided.
Cigna Dental Preferred Provider Organization (DPPO) Network Advantage dentists will save you more money than providers you choose yourself. Here's where you can find one.
You will need to choose a participating dentist, show your Cigna dental savings card at your appointment, and then purchase a dental plan that includes orthodontic treatment.
How To File A Claim with Cigna
Cigna in-network orthodontists will file your orthodontic claim for you if they are treating you with teeth aligners. The claim is often filed by the patient if he or she is using an out-of-network provider.
The HR department at your employer can often assist you with this if your insurance is provided through them.
It is your responsibility to file the claim when you use at-home teeth aligners.
Cigna's website provides details and information on how to file a claim if you need to do so yourself.
You do not have to file a claim when you use a discount plan. The savings are automatically applied when you present your card when you obtain your services.
How Do I Contact Cigna Customer Service?
You can contact Cigna customer service by calling the phone number on your insurance card or by visiting the Cigna website and using the "Contact Us" form.
How Do I Find a Healthcare Provider That is Covered by Cigna Insurance?
To find a healthcare provider that is covered by Cigna insurance, you can use the "Find a Doctor" tool on the Cigna website. You can search for providers by location, specialty, and other criteria.
Conclusion
It is important to remember that if you are considering teeth straightening treatment, there are certain conditions under which you can receive coverage. Orthodontic coverage provided by Cigna Dental 1500 is fairly comparable to that of other insurance plans. In terms of at-home aligner treatment, they don't seem to cover as much as a few of their competitors. It's still worth asking.
Knowing what your insurance plan covers will help you determine how much orthodontic treatment will cost you. If you're considering home aligners, check with your dentist or orthodontist to see if your insurance covers them.
Does Cigna Cover Braces and Invisalign? 
---
Disclaimer – This article is intended to promote understanding of and knowledge about orthodontics and general oral health topics. It is not intended to be a substitute for professional advice, diagnosis or treatment. Always seek the advice of your orthodontist or other qualified healthcare provider with any questions you may have regarding a medical condition or treatment.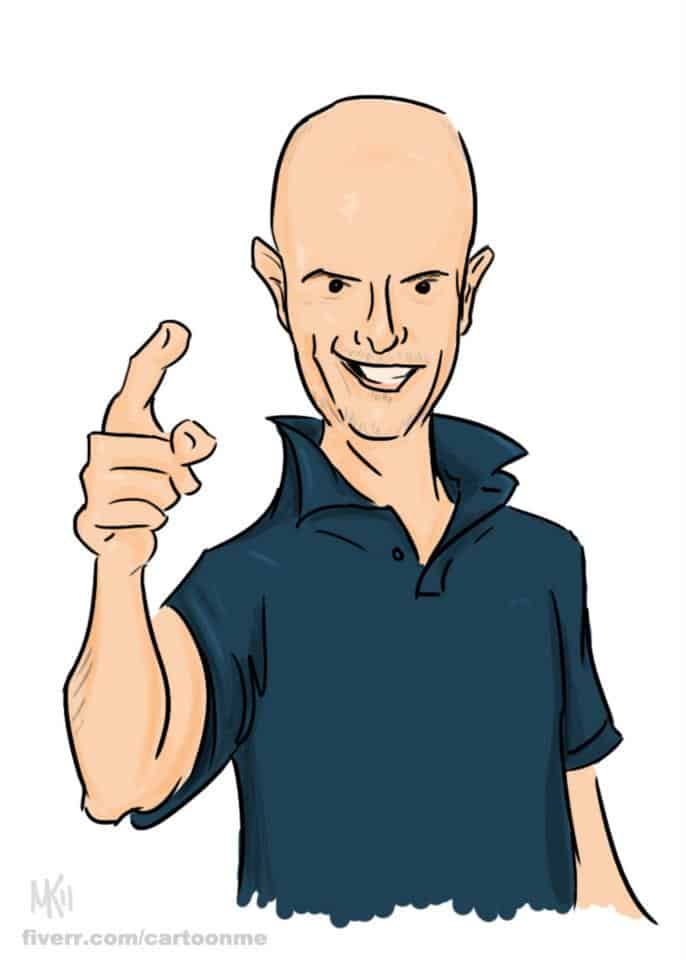 Perry heads up a dynamic marketing team that has help the leading orthodontic practices in the USA 10X their business for over a decade. He's a tea connoisseur, avid reader, traveling and grower of exotic fruits in his permaculture food forest.
https://bestorthodontistusa.com/wp-content/uploads/2022/08/Does-Cigna-Cover-Braces-and-Invisalign.png
312
820
Perry Stevens
https://bestorthodontistusa.com/wp-content/uploads/2017/07/BestOrthoUSA.png
Perry Stevens
2023-01-09 11:46:09
2023-01-09 11:46:19
Does Cigna Cover Braces and Invisalign?