How Much Does Invisalign Cost? (2023 Guide)
There are several factors that affect the cost of Invisalign treatment, including the length, complexity, and location. Invisalign treatment typically costs between $3,000 and $8,000, but can cost up to $10,000 in some cases. Financing options are also available for Invisalign treatment, and most dental insurance plans cover some of the costs. Get a personalized quote from an orthodontist or dentist and learn about your specific coverage and financing options.
Invisalign clear aligners are a popular choice for orthodontic treatment for all ages. These days, over one-third of all orthodontic patients choose Inivsalign or Invisalign Teen over traditional braces. There are a lot of articles out there on aligner treatment, so we hope this guide can provide useful information on the financial aspects of orthodontic treatment with aligners. We'll also tell you what you can expect to pay for your new smile in the US.
The #1 Internet Breaking Question We Receive – How Much  Does Invisalign Cost?
The average fee for Invisalign treatment is around $5500-$6500. That said, there are a wide range of fees based on geographic area across the states. Often, the cost of treatment in big cities (eg. Los Angeles and NYC), will be more expensive. Another thing to take into consideration is that orthodontists usually have a range of fees, and will choose the overall fee for your treatment based on several factors. The main things are the length of treatment time, and the complexity of treatment. The more straightforward and shorter the treatment time, the lower the fee.
One other thing to take into consideration is whether or not there are additional costs associated with treatment. You should check with your orthodontist to see if the overall fee includes things like orthodontic records (photos, X-rays, iTero, digital impression), retainers, emergency visits, and any follow-up visits once treatment is complete. Your orthodontist's office should be able to give you a breakdown of everything that's included in the fee.
Here are a few other factors that come into play when determining the cost of your orthodontic treatment with Invisalign:
Complexity of the treatment – amount of tooth alignment problems, overbite, crossbite – the fee is usually higher for more difficult cases
Expertise & experience of the orthodontist – the top 1% expert Invisalign providers often charge a slightly higher fee

It's important to do your research about the different Invisalign provider status levels. There can be huge differences that don't seem that apparent. When you go for a consultation, make sure to ask the orthodontist to show you similar treated cases to your own. Before and after photos are the way to go!

Surgical Orthodontics – orthodontics + jaw surgery
Tooth Extractions – these cases are usually longer and more complex
Can Dental Insurance Help Pay for Orthodontic Treatment with Invisalign?
This is a great question. The short answer is yes – as long as there is orthodontic coverage available. Often we see patients who assume that their dental insurance policy will cover the full amount of orthodontic treatment. That is extremely rare. The most common form of coverage for orthodontic treatment is a lifetime maximum per individual covered by the policy. There are also some details that are different for each policy, such as a waiting period, a percentage of the total fee that's covered, and a maximum amount that can be covered.
Here's a common scenario for using dental insurance to help cover orthodontic treatment. Through a parent's policy, they will receive 50% coverage of the total fee up to a lifetime maximum of $1000. So, if their child's treatment fee is $6000, the insurance carrier will pay $1000 towards treatment.
This process can be confusing to say the least! Your orthodontist office will be happy to check your benefits and help you navigate the dental insurance world. They are used to filing insurance on behalf of their patients, and working with the insurance companies to make sure all the benefits available are received. If you have any questions about this prior to starting treatment, the best person to talk to is the Financial Coordinator or Insurance Coordinator at your orthodontist's office.
Are There Discounts for Invisalign?
While most orthodontic offices do not discount their overall fee just because, they usually have some other programs to help offset the cost of treatment. Many offer a discount to the following groups: military, police, fire department, teachers and school administrators. They also give a sibling discount for multiple family members who have treatment at the same office. Most will also provide a discount if the treatment fee is paid-in-full.
Some offices also run promotions for special occasions – Mother's Day, Father's Day, etc. You can always call and ask if the office is having something like this. One other tip is to check out charity auctions in your city. A lot of orthodontists donate gift card towards treatment, that you can purchase at one of these auctions.
How Much Does Invisalign Cost Monthly?
The monthly cost for treatment depends on three things: the overall fee, the down-payment, and the length of treatment. Check with your practice before starting treatment if they set up payment plans so that patients will pay a down-payment, then spread the remainder of the fee out equally over the treatment time.
If the patient has a 12 month treatment plan, they will make a down-payment when they start treatment, and pay the rest off over the next 12 months. Many offices are extremely flexible with helping patients decide what financial arrangements are best for them. And by the way, don't forget to ask about interest-free financing. You heard it right, interest-free financing! Orthodontic offices have been offering this handy service to their patients for decades.
To see what this looks like with real numbers, let's use the following scenario: The overall treatment fee for 12 months is $5600. If you put down $1200, and split the remaining cost over 18 months (most offices will extend payments 6 months past treatment time), then the monthly cost would be $245 p/m.
Is Invisalign More Expensive Than Braces?
Nowadays, the answer is generally no. In the past, a lot of offices were charging more for Invisalign than braces. However, over the past few years, most other orthodontic offices have made this change, and these days, it's the norm.
The great thing is that even though the cost is the roughly the same, orthodontic treatment with Invisalign comes with a lot of added benefits. Invisalign patients will tell you all the time how much they love the fact that they don't have any changes in their eating habits, the aligners are comfortable and look great, and the appointment intervals are a lot longer so they don't have to make as many changes to their schedule.
Invisalign has also come out with an awesome app that provides aligner-change reminders and a new technology to allow you to send progress photos to your orthodontist right from the comfort of your home!
Are There Different Aligner Products Out There?
This is also a superb question! Invisalign was the first clear aligner product and is the industry leader. That said, over the past five years a lot of other aligner companies have come along. It's important to ask your orthodontist what specific aligner company they use at their office. There can be big differences in the competing products, and you want to make sure you know what you are getting.
What about Direct-To-Consumer (DTC) Aligner Products?
The past few years, we have seen lots of different DTC aligner products come to market. These are offered at a much lower fee compared to orthodontic treatment from a board certified specialist. Based on our research, the average fee for these products is around $2000. That said, we do not recommend these products because they do not involve the same level of diagnosis, treatment planning, and ongoing care that comes with orthodontic treatment at a specialist practice.
A quick Google or YouTube search will reveal patients who have had this type of treatment and have experienced significant damage to their teeth and gums. Often, these patients need additional treatment costs a lot more than the initial amount they paid for the DTC product.
What Happens after Orthodontic Treatment with Invisalign?
Retainers
After the treatment is completed, you'll be in what we call the retention period. This is the stage in which the teeth are settling into their new place. On the day patients have their Invisalign attachments removed, they two sets of top and bottom clear plastic retainers. While orthodontic offices have different recommendations for retainers, many prescribe that their patients wear their retainers 12 hours a day for the first three months, then switch to wearing them only at night while they sleep, around 8 hours. In order to keep your teeth and smile looking great, you will need to wear your retainers every night for life!
Retainers may or may not be included in the overall cost of Invisalign treatment. Before starting treatment, make sure to ask if they are included, and also what happens if your retainer breaks or is lost. The best orthodontists give patients two sets so they will have a backup. They may also give them a plastic model of their teeth that can be used to make a replacement. You should know that if you lose your retainers, your orthodontist will probably charge you a replacement fee.
Vivera Retainers
These are a special retainer product made directly by Invisalign. They have to be ordered by your orthodontist's office. What's great is that you will get four sets in total – four top, and four bottom. They are of the highest quality and should last you a very long time.
Vivera retainers can be included in your overall treatment fee, but may not be. You can ask your orthodontist before treatment if you can receive them, but expect to pay extra because you will get four sets, and because they are such amazing quality.
Invisalign Teen
While most teens still choose traditional braces, Invisalign Teen is becoming a popular choice! Often parents will ask what are the similarities and differences between the two, and how to make a decision.
Monthly Payment Plans
As we mentioned before, the most common method to pay for treatment is to combine a down-payment with regular monthly payments. This way, you can choose what works for your budget. Our Treatment Coordinators are used to working with patients to figure out payment terms that make things easy and comfortable. The great thing about orthodontic offices is they have interest-free payments! You can also choose to pay for the treatment in full, and a lot of offices will offer a discount for this option.
An Orthodontist or a Dentist?
This is another topic about which we spend a lot of time educating patients. Because Invisalign works with both general dentists and orthodontists, it can often be hard to know the differences. Since this is an article about cost, in our research, most orthodontists will charge slightly more than general dentists for Invisalign treatment. But, the increased value from seeing an orthodontic specialist usually far outweighs the differences in cost.
The most important factor is the overall experience and expertise of the provider. Orthodontists go to an additional 2-3 years of graduate school to become specialists. They have much more experience in diagnosing and treatment orthodontic patients. Not only that, but the only thing orthodontists do is orthodontics! It sounds simple, but that's their passion and speciality! That's all they do all day, every day!
Look for an orthodontics with Top 1% Diamond Plus status. They have made a commitment to becoming the best possible Invisalign providers possible. They dedicated hundreds of hours to study and learning, and treat thousands of Invisalign patients. But what does that mean? Well, just like an airline or hotel reward system, Invisalign providers achieve status levels based on their overall volume of treated patients and expertise with Invisalign treatment.
When you choose a doctor for your orthodontic treatment with Invisalign, we suggest searching for a Diamond Plus or Diamond provider. Not only that, you should ask to see before and after photos on treated cases that are similar to yours. Invisalign has a Locator Tool that uses your zip code to help you find an orthodontist near you. Most Invisalign patients find the best orthodontist through a combination of the Invisalign Doctor Locator, Google Reviews and BestOrthodontistUSA.
Invisalign Levels
Invisalign vs. Braces – How do you choose?
Here's the rundown on the differences:
Cosmetic

For the most aesthetic treatment if your goal is to keep things as invisible as possible, Invisalign is a clear winner. The aligners have a fantastic clear appearance and blend in nicely with the natural tooth structure. While you will have some plastic "attachments" bonded to the teeth, these are tooth colored and won't show up very much.
The second most cosmetic option would be clear/ceramic braces. These have a great appearance and are also extremely durable. While our adult patients usually choose these, a lot of kids do as well, and even dress them up with fun colors too!
Finally, there are metal braces. If you go with these, people will know you are wearing them! Metal braces make a statement and are a lot of fun. We love it when patients get creative with their color choices.

 Convenience – The main point with convenience has to do with the four c's.

Cooperation, Compliance, Comfort and Cost

Virtually Invisible. One of the biggest advantages to choosing this unique type of clear braces rather than traditional metal braces is that they are virtually undetectable when being worn. When patients wear these braces, other people see their warm smiles rather than an unattractive mouthful of metal.
It is the choice of the orthodontist as to the preferred treatment. In some severe cases, traditional braces will be the most efficient and usable type. Why is Invisalign preferable?
Invisalign is Easy to Maintain and Clean
Most patients say it's a hardship to give up many favorite foods while wearing traditional braces. But with Invisalign clear braces, you can continue to enjoy all of the same foods as before. And unlike traditional braces which must be permanently fixed in place during the treatment process, clear braces can be removed from the mouth whenever necessary.
You can even continue to floss and brush your teeth as you normally would to ensure good oral hygiene throughout the treatment process. This prevents tooth decay and plaque build-up from occurring while wearing braces so that once the braces have been removed and the treatment period is over, your teeth will be healthy and present a beautiful smile.
More Comfortable
A notable benefit of Invisalign is the comfort factor. They are designed with a smooth durable plastic material proven to give less irritation to the teeth, cheeks and gums.
Traditional braces can cause mouth sores, continuous pain and more pain post tightening. With Invisalign, the teeth are pushed rather than pulled and the smooth surfaces will not irritate the mouth as much as the wires and brackets of old.
Cheaper alternatives do exist. If one can save money they will but buyers beware of the cheaper options. Cheapness can be a false economy. Cheaper options like mail-order aligners fall well short in terms of quality, expertise and aftercare. Getting aligners from a mail-order means a lacking in overall treatment. Below we list what is not included in the treatment price.
Dental check-ups during visits/Follow-up visits
Supervision by a licensed orthodontist
Lifetime smile maintenance
Post-treatment follow-ups
Attachments for aligner grip
X-Rays
Diagnostic records
Extra aligners for refinements
Retainers
Advice on choosing an Invisalign Provider
Seeking a treatment that is both costly in money and time you'll need to thoroughly research your intentions and what you wish to get from your treatment. It is a big step to undertake costly and time-consuming health treatments that will go on overtime and need your complete dedication for the entire treatment which may last years. A perfect smile is an asset that should be looked after and continuously overseen by experts. Always look for the Diamond Plus or Diamond Invisalign Provider logos on the orthodontists website or ask the status when in consultation.
What is Invisalign?
The Clear Alternative to Braces
It works like braces except it's not as noticeable or as permanent. This type of smile repair is a clear, custom-made aligner that fits in your mouth. Its job is to manipulate your teeth into a new position using high-tech methods to do so. The aligners change approximately every two weeks. You might wear them as few as six months or as long as 18 depending on the shape and position of your teeth.
Your orthodontist takes a mold of your teeth. A computer creates a custom aligner fit for your mouth. No two aligners are the same, and you're going to find that this is a nice alternative to traditional braces. The primary benefit of these aligners is they are not permanent. They are also nowhere near as noticeable as traditional braces.
Treatments can also be speeded up using OrthoPulse which harnesses the power of infrared light. Using this technology for 10 minutes a day, patients can decrease their overall treatment time up to 30%, effectively reducing a 12-month treatment plan to 8-9 months.
What are the Benefits of Invisalign Treatment?
They're virtually invisible and subtle in your mouth so others don't notice them
You don't worry about a restricted diet due to the dangers of damaging your braces
They don't hurt
They can be removed at home
They're gentle
Traditional braces are cumbersome, and they're also very noticeable. Anyone who wears braces must deal with many restrictions and extra healthcare needs. Braces do not allow you to eat anything you want when you want. You must be very careful about what you eat and drink with braces. If you opt for braces.
There is a list of things you cannot eat or drink while you're undergoing Invisalign treatment. If you decide to go with clear aligners you can enjoy your favorite foods. It's easy to remove your aligners at mealtime.
You Get to Take Them Out Every Time You Eat a Meal
Another downfall of braces is they are often painful. They are big, and they're sharp. It's not uncommon to deal with cuts and abrasions in your mouth when you wear braces. This is not a problem with aligners.
You get to take them out every time you eat a meal. This allows you to brush and floss like normal without the worry you might damage any metal brackets. Many patients prefer to use this type of straightening method as a way of improving their smiles.
Can Anyone Use Aligners?
Unfortunately, not all patients are good candidates for Invisalign treatment. Some patients have dental needs that far outweigh the benefits. Invisalign isn't for serious malocclusions. You might also be a poor candidate if you cannot use them in a correct manner.
You must leave them in, you cannot take them out every time you feel like it, or they won't work. While aligners are removable, you cannot remove them every time you want. Doing so is ineffective in the long run.
Most people who use aligners suffer from the following problems.
You have a gap in your teeth
You have a small bite issue such as an overbite, a crossbite, or an underbite
Your teeth have crowding, causing other teeth to shift in your mouth for a crooked smile
If you fall into one of these categories, talk to the doctor about your ability to use this type of aligner. You have the right to smile and live with the kind of confidence you've always wanted. The orthodontist sits down and discusses your issues with you. Then you work together to determine whether you are a good candidate for aligners.
Your Expectations vs Results
The doctor speaks with you about:
Expectations involved in using Invisalign clear aligners
How you should use them
What you must do to get the results you want.
The goal is to follow your doctor's instructions exactly. Otherwise you'll risk using your aligners longer because you're not allowing them to do the job they're meant to do.
If the doctor tells you that you are not a candidate for this type of straightening method, do not be alarmed. The doctor's job is to find the best solution for your problem.
Aligners are a great orthodontic treatment option for many patients. They are not the answer for everyone.
If you would like a complimentary assessment to see if you qualify for Invisalign aligners, or simply to discuss other options we are here to help. Please visit our this page and search for an orthodontist near you. Many offer a complimentary virtual consultation during the current health crisis.
How Much Does Invisalign Cost?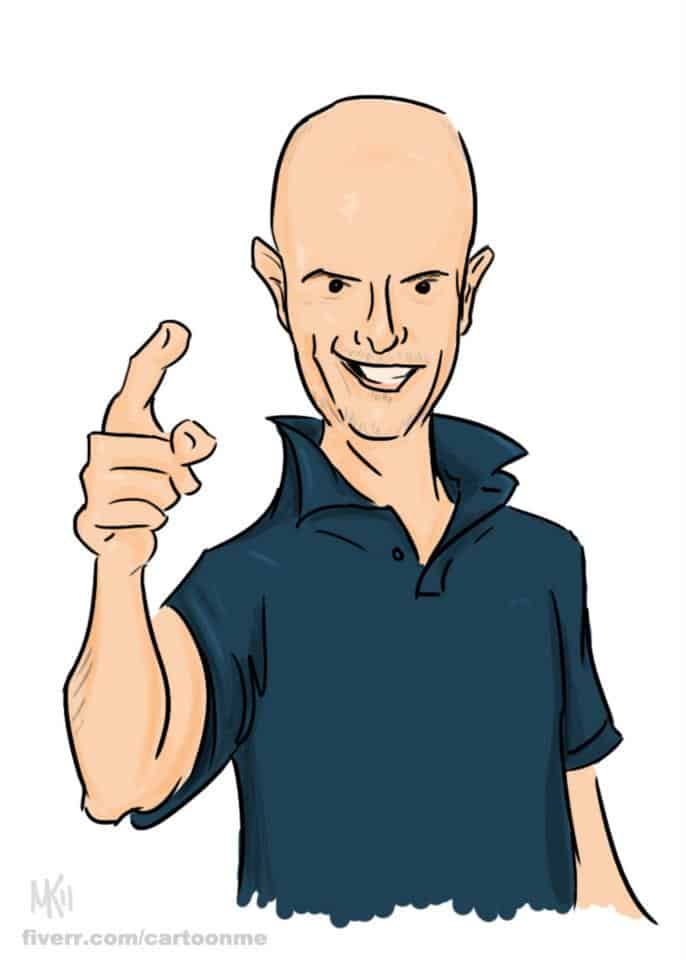 Perry heads up a dynamic marketing team that has help the leading orthodontic practices in the USA 10X their business for over a decade. He's a tea connoisseur, avid reader, traveling and grower of exotic fruits in his permaculture food forest.
https://bestorthodontistusa.com/wp-content/uploads/2021/04/How-Much-Does-Invisalign-Cost-Best-Orthodontist-USA.png
1080
1080
Perry Stevens
https://bestorthodontistusa.com/wp-content/uploads/2017/07/BestOrthoUSA.png
Perry Stevens
2023-01-21 18:04:40
2023-04-20 15:57:23
How Much Does Invisalign Cost? (2023 Guide)