5 Clear Invisalign Alternatives [At-Home]
Today, Invisalign is over twenty years old. Is there an a better technology or an at-home Invisalign alternatives? We are going to look at options in this article.
Whether you're an adult or teen looking for a cheaper or more convenient alternative to Invisalign, we're going to look at five of the most popular at-home brands available in this booming market that is estimated to reach $8.2 billion by 2026.
We hope this video guide helps you figure out which at-home alternative to Invisalign is the best option for you if you decide on this route! 
With at-home aligners, there are no regular in-office appointments with your orthodontist, so they are almost always cheaper, but at what cost?
Invisalign competitors say that at-home treatments are appealing for those trying to stay home as much as possible. You may find them to be a more convenient alternative to Invisalign, especially if you're looking to save money or avoid traditional metal braces.
Please be mindful of the different at-home aligner options and what the purpose of each one is; to correct cases of malocclusion that are not so severe that they require an expert orthodontist. 
Note that we do not quote prices here. Prices can vary due to length of treatment, severity of the case and your location. Also these aligner companies often run promotions so we would advise you to check their websites to see current product pricing.
So, let's walk through some of the alternatives to Invisalign for clear aligner treatment…
5 Invisalign Alternatives
Byte
Celebrity artistic cosmetic dentist Dr. Jon Marashi founded Byte in 2017. While he is the man behind many of the most famous Hollywood smiles with clients such as Vin Diesel, Justin Timberlake and Halsey, he decided he wanted to make beautiful smiles accessible to everyone.
Byte costs are on a par with Smile Direct Club (see below), but offers better value since you are guaranteed an orthodontic specialist who will plan and monitor your treatment. They also offer outstanding customer service via live video chat and thanks to their HyperByte technology, treatment time can be cut back by over 60 percent.
Byte offers a regular and also a night-time aligner option.
You can take a 30 second assessment to see if Byte are right for you, choose the plan that's most convenient for your lifestyle to achieve your Hollywood Smile where ever you are.
Get 85% off an impression kit here.
ALIGNERCO
One of the newer brands on the market and a cheap alternative to Invisalign is ALIGNERCO. ALIGNERCO uses orthodontists for their remote monitoring, so you know you're in expert hands.
Currently, at the time of publishing this post they have one physical location in New York, although they do offer a complimentary video call service for anyone who needs assistance taking their at-home teeth impressions.
As well as the regular daytime aligners, which you must wear for 20-22 hours a day, ALIGNERCO offers a night time option which means you only have to wear your aligners for eight to 10 hours while you sleep. The trade-off is that treatment times will take slightly longer.
Perhaps the biggest selling point of ALIGNERCO is their low price tag. You can even find discounts, which makes them by far and away the cheapest invisible braces and Invisalign competitor we have found. They also offer a free teeth whitening kit with their package!
For your peace of mind, ALIGNERCO aligners are also FDA-approved.
If you're not yet ready to commit to make a full purchase then you may begin with an impression kit. Mail your impressions to get your personalized treatment plan and see what your teeth could look like after the aligners come off.
Get straighter teeth with clear braces for much less and without visits to the clinic here.
NewSmile
NewSmile is the third at-home brand that's worth taking a look at on our list. Their aligners are made from Raintree Essix plastic, known as the clearest aligner plastic currently on the market.
NewSmile can achieve great results in just 4 to 6 months. One thing that sets them apart from their competitors is that their aligners move multiple teeth at the same time. 
Like Byte and ALIGNERCO, NewSmile also offers a night-time treatment option.
To get started with NewSmile, you can purchase an impression kit for a very reasonable fee and take impressions of your bite at home. During the process, if needed you can get live help and step-by-step instructions during a video chat with a NewSmile helper.
The good news is if a NewSmile orthodontist later reviews your impressions. If the orthodontist decides that you aren't eligible for NewSmile treatment, you get a full refund on the kit.
The second option to get started is to purchase the full package for one up-front fee. This includes everything you need for your NewSmile treatment:
an impression kit

your aligners

retainers

teeth whitening kit
Alternatively, if you'd prefer to spread your treatment costs out over time you can opt for a monthly payment plan. They probably have one of the cheapest monthly payment plans around!
Click on our referral link and save $100 on your NewSmile braces.
Candid
Candid clear aligners are one of the best options if you're looking for another at-home or cheaper alternative to Invisalign clear aligners.
Candid used to only be remote type of clear aligner, but they have plans to pivot to a model that includes a network of dentists across the country that patients can visit in-office. Further details of this business model transition aren't public knowledge yet so check on their website for a press release and updates. 
Candid has always been known for their great customer service, so with the plans to introduce in-office dental visits, this will only improve their service offering. 
If you're think Candid aligners are a good fit for you, your first step is to visit their website and take a free online Smile Assessment to find out if you're a good candidate.
Did you know Candid use advanced AI technology? This is a cutting edge part of their treatment offering to help with remote dental monitoring.
With this new technology, you can virtually check-in with your dentist every ten days using an at-home scanner. This not only has the potential to save a significant amount of your treatment time but also ensures more effective treatment.
SmileDirectClub (SDC)
SmileDirectClub launched their clear aligners in 2014 and was advertised as a convenient and cheap alternative to Invisalign.
SDC was the first popular, cheaper and at-home alternative to Invisalign to make its mark on the teeth straightening market.
Many people like that Invisalign competitors don't require office visits and everything can be done from the comfort of their homes or office.
Starting with SmileDirectClub is similar to that of Candid. You can go to a pop-up SmileShop where they can do digital scans of your teeth and bite, or you can order an impression kit online and take your impressions at home.
SDC don't work exclusively with orthodontists and unlike Candid, they don't have AI technology for remote monitoring. They also don't get the best online reviews, especially when it comes to customer service.
Poor customer service isn't something you should compromise on when you're opting for at-home (or in-office) treatment. SmileDirectClub is now probably more similar to other at-home brands, like SnapCorrect and Smilelove.
In closing, treatment with SDC usually lasts between six and eighteen months, and you are assigned a dentist or orthodontist to check in with you every 90 days and see how your smile is progressing. 
Also like ALIGNERCO and NewSmile you can opt for night-time treatment, which will add a few months to your total treatment time.
Have you tried an at-home Invisalign alternative and if so, how did it work out for you? Let us know in the comments below.
To speak with a professional orthodontist, start your search here.
---
Disclaimer – This article is intended to promote understanding of and knowledge about orthodontics and general oral health topics. It is not intended to be a substitute for professional advice, diagnosis or treatment. Always seek the advice of your orthodontist or other qualified healthcare provider with any questions you may have regarding a medical condition or treatment.
We may earn a commission at no extra cost to you from qualifying purchases with the links in this article. It helps with the running of this website.


5 Clear Invisalign Alternatives [At-Home]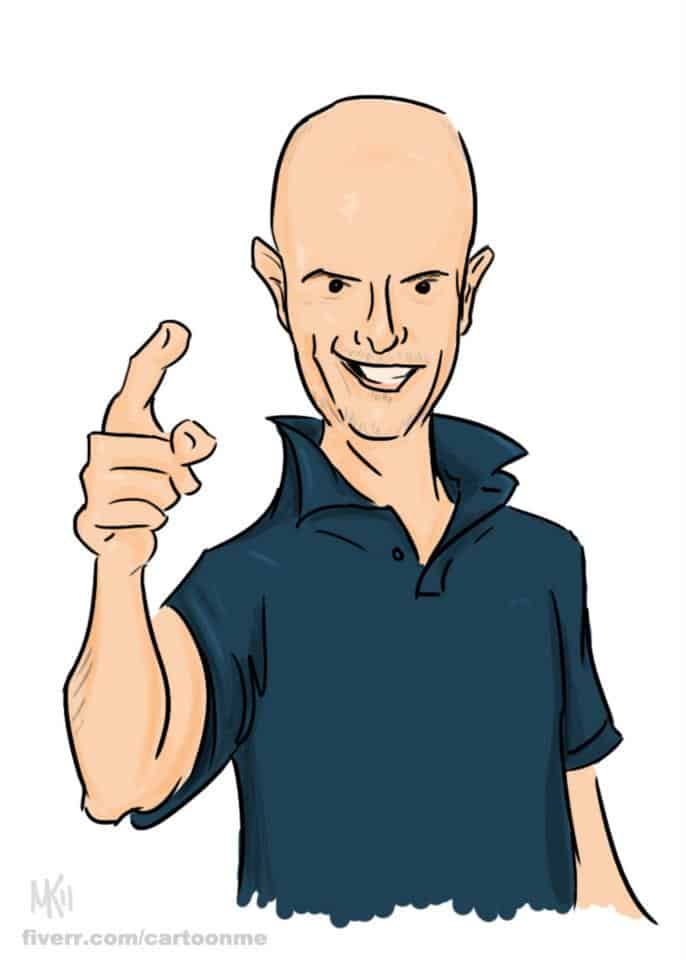 Perry heads up a dynamic marketing team that has help the leading orthodontic practices in the USA 10X their business for over a decade. He's a tea connoisseur, avid reader, traveling and grower of exotic fruits in his permaculture food forest.
https://bestorthodontistusa.com/wp-content/uploads/2022/07/5-Clear-Invisalign-Alternatives-At-Home.png
312
820
Perry Stevens
https://bestorthodontistusa.com/wp-content/uploads/2017/07/BestOrthoUSA.png
Perry Stevens
2022-07-22 09:20:44
2022-09-04 08:29:45
5 Clear Invisalign Alternatives [At-Home]