Invisalign Cutting Tongue? (Irritation Explained)
Is Invisalign cutting your tongue and causing irritation? You can end up cutting your tongue against the sides of your plastic trays because your tongue moves naturally when you talk. This article will be dedicated to treating this issue, as it is one of the primary causes of Invisalign pain.
What's Causing Your Invisalign to Cut Your Tongue?
A number of factors can lead to Invisalign tongue cuts
Patients who wear Invisalign trays during treatment suffer tongue cuts from the plastic. When your tongue rubs against the aligners whilst speaking, it can become irritated. Sharp edges on the tray cause this Invisalign tongue irritation. It usually takes a couple of weeks for the cuts and abrasions to heal.
How To Stop Invisalign Cutting Your Tongue?
This can be accomplished in a few different ways, but the most important part is teaching your tongue not to rub along the trays. There is a possibility that you will have the same problem every time you get a new set. Hence, it's always beneficial to not impulsively move your tongue along the trays.
When it happens, try catching yourself and resting your tongue. In addition to that, here are some tips for easing pain and helping sharp edges.
If the molding edge sticks into your gums, cut it off, and file it down.
You can use dental wax to seal the tray's bottom edge. Despite filing the edges, rubbing your tongue will exacerbate the inflammation. For now, use the dental wax.
Your tongue and gums will become more inflamed if you eat hard or spicy foods.
For now, you can ease the irritation with Orajel, an oral pain relief gel. You should use it on your gums and inside of your mouth, not on your tongue. Pain should be relieved almost instantly for cooling and soothing. You can also drink iced water.
In order to prevent inflammation and kill germs, rinse your mouth with mouthwash.
If you notice anything off or unusual, please consult your orthodontist. Their goal is to make your smile perfect, and they will be happy to help!
Extreme pain, not fully covered trays, broken parts of trays, teeth not tracking (aka teeth not moving accordingly), or trays that are too big or too small might be signs that something is wrong.
Invisalign Cutting Tongue?
---
Disclaimer – This article is intended to promote understanding of and knowledge about orthodontics and general oral health topics. It is not intended to be a substitute for professional advice, diagnosis or treatment. Always seek the advice of your orthodontist or other qualified healthcare provider with any questions you may have regarding a medical condition or treatment. 
In this article we may also mention and link to various products. Assume those links are affiliate links which means we may earn a commission if you click and buy at no extra cost to you. Your purchase is a way of supporting this site. As an Amazon Associate we earn from qualifying purchases.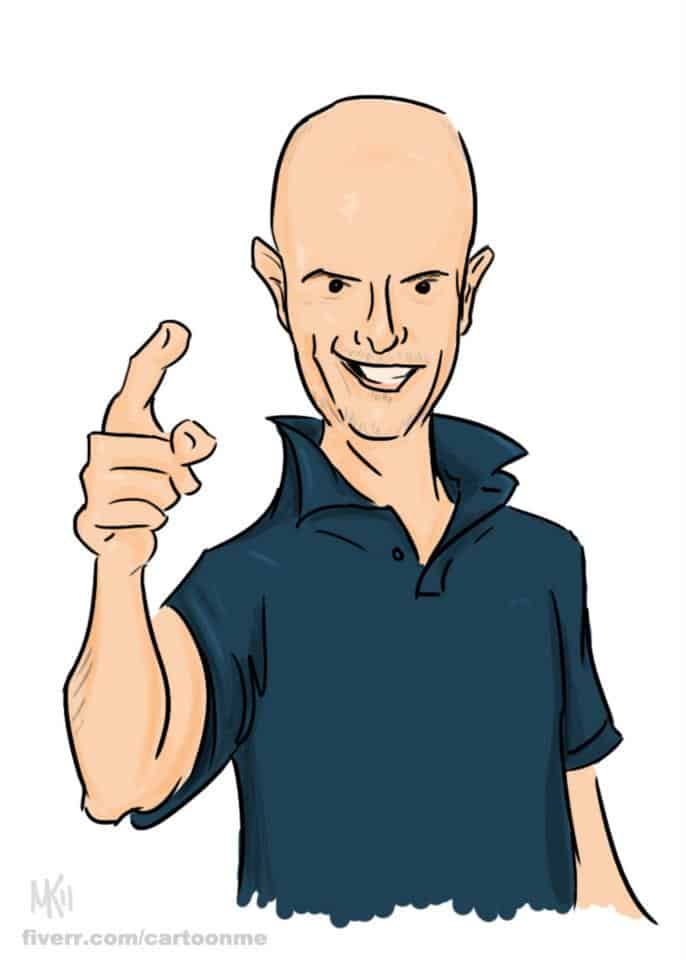 Perry heads up a dynamic marketing team that has help the leading orthodontic practices in the USA 10X their business for over a decade. He's a tea connoisseur, avid reader, traveling and grower of exotic fruits in his permaculture food forest.
https://bestorthodontistusa.com/wp-content/uploads/2022/09/Invisalign-Cutting-Teeth.png
312
820
Perry Stevens
https://bestorthodontistusa.com/wp-content/uploads/2017/07/BestOrthoUSA.png
Perry Stevens
2022-09-05 11:25:02
2022-10-07 14:24:48
Invisalign Cutting Tongue? (Irritation Explained)