Orthodontic Insurance – Everything You Need to Know and More
What is orthodontic insurance? This is a question that people who are getting insurance often miss. Oftentimes, when they see dental coverage, they automatically think that it includes orthodontic services.
Orthodontic service includes specialty dental treatments such as different teeth straightening procedures (eg. braces or Invisalign). These are both dental treatments that are not covered by regular dental insurance. Regular dental insurance just includes unlimited tooth extraction and a number of cleanings in a year.
What Does Orthodontic Coverage Mean?
This coverage refers to special dental procedures that are covered by your insurance. These are dental procedures that are pricey hence basic health insurances don't cover it.
To date, finding dental insurance that covers orthodontic services is hard. There are some that offers one for children but not for adults.
Does Your Insurance Cover Orthodontics?
How would you know if your insurance covers this treatment?
If you have a basic HMO that includes dental coverage, chances are, these treatments are not covered. To verify, you can do the following:
Check with your insurance provider
Check your insurance coverage by reading your insurance contract
If your dental coverage doesn't include it and you feel that you need to have it, you can contact your health insurance provider for options.
How Much Does Insurance for Orthodontic Procedures Cost?
This insurance is often supplemental insurance. It means it is an add-on to your existing HMO. The cost will depend on the dental treatments that you will want to include on your insurance.
You can also opt to upgrade your existing insurance and have orthodontic insurance added.
If you decide to get insurance for orthodontic procedures, you have to check at least 3 dental care insurance providers. Not all providers are the same and neither are their offers. Compare their plans and the oral treatments included.
The good news is, the Affordable Care Act has made this insurance more affordable. An individual ortho insurance Delta Dental only costs $105 per annum. This orthodontic plan covers orthodontic treatment worth $2500.
You can check the National Association of Dental Plans (NADP) if you are interested in finding the best ortho insurance that will suit your budget and needs.
What Orthodontic Treatment Are Covered by Most Insurance?
Basic orthodontic insurance plans cover popular orthodontic procedures such as the following:
Invisalign
Bite correction procedures
Occlusion
Teeth alignment
What Is Teeth Insurance and What Does It Cover?
This insurance is basically the same as your dental insurance. There are different types of dental insurances like the basic HMO (provided by most companies to their employees) and premium HMO.
Basic Dental Insurance Coverage
Basic dental insurance coverage often comes with unlimited extraction, fillings for two teeth, and cleaning (1-2 times per annum). Basic insurance doesn't cover some medical procedures like tooth X-rays or root canals.
Premium Dental Insurance Coverage
Premium insurance coverage is a much more expensive dental insurance package. It covers additional medical procedures such as X-rays, multiple filling, root canals and tooth sensitivity among others. This insurance type also covers dental checkups for gingivitis infections among basic mouth and teeth problems. Basically, it comes with routine dental care.
What Is Supplemental Orthodontic Insurance?
This type of orthodontic insurance plan is add-on insurance. It is purchased by individuals or families that need to undergo a certain procedure such as Invisalign or braces. Having supplemental ortho insurance doesn't mean you are paying two dental insurances. This is a different dental plan with different coverage.
You might ask if it is worth it to pay for supplemental ortho insurance. You should only get this insurance if a family member is in need of a certain procedure. For example, you need braces, supplemental ortho insurance can help you pay for its cost during the entire process. Braces can cost up to $7000 but with supplemental ortho insurance, the cost can be reduced to 25% to 50%.
How Dental and Ortho Insurance Works?
Ortho insurance works differently depending on each provider. The most popular orthodontic insurance is a set dollar amount to a certain percentage. For example, the insurance will cover a certain percentage of the total bill. Say you undergo a root canal procedure for $1000 and the set percentage is 50%, it means that the insurance will cover 50% of the bill and you only have to pay $500.
How to Get Insurance for Orthodontic Procedures?
Here are some ways to get insurance for orthodontic procedures:
Talk to your current medical insurance provider
Talk to your dental insurance provider
Search in databases like DentalPlans (National Association of Dental Plans)
Ask your family dentist
How to Pay Your Insurance for Orthodontic Procedures?
Orthodontic procedure insurance is like regular insurance that comes with monthly dues. You can either pay it on a monthly basis, quarterly, semi-annually or once a year. Check with your insurance provider if they can give you a payment term that will suit your financial capabilities.
How to Use Your Orthodontic Procedure Insurance?
To use your orthodontic insurance benefits, talk to an orthodontist first. On your initial consultation, they will check if your insurance is honored at their practice and how much will be covered. Your insurance can either be charged with its full coverage or they will pay a certain amount every visit.
What Is the Best Insurance for Orthodontic Procedures?
The best type of insurance is the one that meets you or your family's need. Look for a supplemental orthodontic plan that covers the orthodontic procedure you need. Once you found the right plan, check the price. Can you easily afford it?
If you can, check the coverage and benefit they offer. How much will they cover for each procedure? Remember that orthodontic procedures are expensive hence it is important to know how much they will cover.

How to File Orthodontic Procedure Insurance Claims?
There are four steps in filing an orthodontic insurance claim. It is best to file your claim with an experienced medical billing company. These companies are experts in submitting claims to ensure that their clients will receive the maximum reimbursement amount possible.
Most orthodontic offices have someone on their team who is experienced in filing your claim.
Insurance Verification
The first step is insurance verification. Before you can file a claim, your chosen medical billing company will determine first if you are eligible for this insurance claim. They will check your policy and confirm it with the insurance company.
Completed Insurance Verification Before Patient's Visit
The verification specialist will contact the insurance carrier to check the covered amount and limitations of the insurance. Information such as the name of the insured, social security number, identification number, beneficiaries of the insured, contact number, and date of birth will be verified as well.
Benefits will be Coordinated
If the insured has two dental insurances, the verification specialist will have to identify the primary and secondary insurance policy to be used. The guidelines for each insurance company will be used in submitting claims.
Completion of the Insurance Form
Fill out you the insurance form diligently. After filling out your form, submit necessary documents such as receipts and medical records (as requested by the insurance company).


If you are interested in fixing your crooked teeth and smile problem but you don't know which orthodontist to go to, click here. We have a growing list of skilled orthodontics specialists from different cities and states and you can use it to locate the best orthodontist that can help you.
Orthodontic Insurance – Everything You Need to Know and More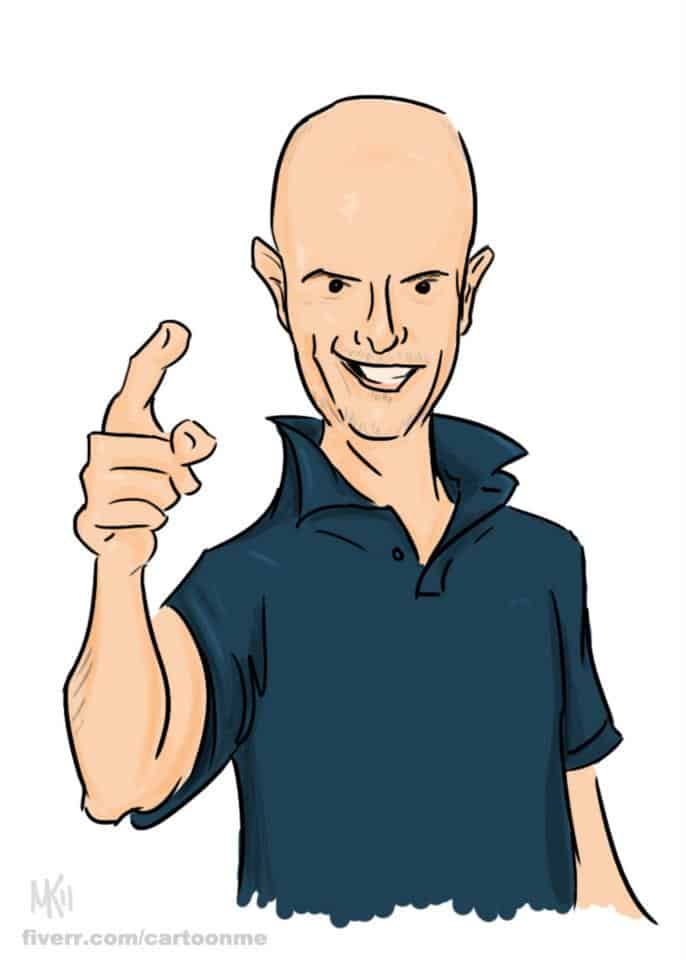 Perry heads up a dynamic marketing team that has help the leading orthodontic practices in the USA 10X their business for over a decade. He's a tea connoisseur, avid reader, traveling and grower of exotic fruits in his permaculture food forest.
https://bestorthodontistusa.com/wp-content/uploads/2019/08/Orthodontic-Insurance-Everything-You-Need-to-Know-and-More-1.png
1102
735
Perry Stevens
https://bestorthodontistusa.com/wp-content/uploads/2017/07/BestOrthoUSA.png
Perry Stevens
2019-08-23 20:18:01
2019-08-23 20:18:01
Orthodontic Insurance – Everything You Need to Know and More