Good Orthodontist Near Me (2023)
You're in luck if you're looking for an orthodontist near you! A healthy, beautiful smile is likely to be within reach of several skilled and highly qualified orthodontists near you. In your area, you can find an orthodontist who can provide you with traditional braces or the latest in clear aligner technology. The purpose of this blog post is to teach you what to look for in an orthodontist and how to find the right one. If you do some research and consider some factors carefully, you can choose an orthodontist who will help you achieve the smile you've always wanted.
Visiting a good orthodontist near you can reduce your smile woes and allow you to feel great about the way that you look. After all, your smile is one of the first things people will notice when meeting you, and it's always a good idea to give a good first impression.

Why Would You Need an Orthodontist?
There are a variety of reasons someone might want to visit their local orthodontist. The most common reason is because of misaligned and crooked teeth. It can be embarrassing to have a crooked smile, so it's all about getting those teeth straightened into a more beautiful arrangement.
Likewise, someone might need to visit their local orthodontist because they're having issues keeping their crooked teeth cleaned because of severe misalignment, or they might even be having issues talking properly or breathing while sleeping.
In other instances, a child or teenager may need to visit the orthodontist because their crooked teeth are preventing all of their adult dentition from fully coming in.
You may be tempted not to see an orthodontist specialist altogether and get mail-order braces. We've all seen the ads, but there really isn't any substitute for having a professional assessment and ongoing care during your orthodontic treatment. Mail-order braces may sound cheap, but cheap is often the most expensive in the long run.
What is an Orthodontist and What is Their Training?
An orthodontist is different from a dentist because of their specialized training in the field of orthodontics.
All orthodontists have to go to dental school like any other dental professional would, but they continue on with their education after graduating to learn about the specialized field of orthodontics. In fact, in most cases, dentists have to go to school for an additional two to three years to become orthodontists, so you can feel confident that you're getting treatment done by a licensed and highly-educated professional.
Orthodontists are trained in all areas of the orthodontic field, and they learn a wide array of treatment options to cater to each of their individual patients.
How is a Good Orthodontist Near Me Different From a Dentist?
Besides the extended period of schooling, orthodontists are different from dentists because they specialize and work only on straightening the teeth.
In most cases, they do not do fillings, crowns, dentures or anything else related to the dental field. They solely work on orthodontics and the patients who need a better and more attractive smile.
If you visit your local dental office, chances are pretty likely that you will not be able to get braces there without being referred to a nearby orthodontist near you. General dentists simply do not have the extra training necessary to work in this specialized field.
Who Can Visit an Orthodontist?
Just about anyone who wants a better smile can visit their local orthodontic office. In fact, there has been a sudden insurgence of adults who are looking to straighten their smiles because of either not having braces when they were younger, or not keeping up with the after care required after they already had orthodontic treatment completed.
It is recommended that children only go to see a top rated orthodontist near me if most or all of their primary, or baby, teeth have fallen out.
Orthodontists work to straighten the adult dentition, so baby teeth are not necessarily a candidate to have this work done as they fall out soon enough anyway. Alternatively, if you need a lot of dental work done, your orthodontist may refer you back to a dental office before treatment can begin.
Different Treatments Available in the Office
There are a plethora of treatments available within the orthodontist's office. You can choose from metal braces or Invisalign, and your orthodontist may fit you for spaces, retainers and night guards throughout the course of your treatment.
The specific type of treatment that you have done is dependent on what the orthodontist feels that you need and will recommend to you. For example, not everyone needs a spacer to expand the roof of their mouth, and not everyone is a viable candidate for Invisalign.
The type of treatment you have done may also depend on what you can afford and what your insurance provider will pay. For instance, your dental insurance may not cover the costs of Invisalign and will only pay for traditional metal braces, and this is something you'll have to debate on the costs of for yourself.
Finding the Best Orthodontist Near Me for Adults
It is vital that you find an orthodontist near to your home or office so that it is convenient and easy for you to make all of your appointments. The key to a gorgeous smile and superior orthodontic treatment is consistency. You cannot expect amazing results if you continually miss appointments and skip treatments.
If the orthodontist's office is near your house or work place, you'll find it easier to get there in a timely manner.
What to Expect When You Visit the Orthodontist
When you visit the orthodontist in my area for the first time, you'll have a thorough consultation with the experts.
They will take X-rays of your teeth so that a proper treatment course can be composed. They may also take (digital) impressions of your mouth in order to determine bite and composition.
Payment and treatment options will be discussed during your consultation, so you'll want to make sure that you bring any and all of your dental insurance cards if you have them. If you do not have insurance, the orthodontist's office may be able to put you onto a payment plan to have the work done.

Treatment Length
The length of time it takes for you to have your teeth straightened depends on a variety of factors:
The severity of your misalignment issues.
How often you visit the orthodontist and whether or not you miss appointments.
Natural shifting of the teeth over the course of months, which can extend treatment length.
In general, you should expect to be wearing your braces for anywhere from six months to about two years. If you need additional work done, you could be making trips to the orthodontist's office for years before everything is completed.
It is important that your child is mature enough to understand the importance and benefits of orthodontics so that you don't have to fight with them every time they need to go to the office.
After Care
The after care for your orthodontic work is just as important as the treatment itself. You cannot expect to have your teeth straightened using brackets, metals and trays and then the teeth stay in that position forever without a little help.
Most orthodontists recommend that you wear a retainer several nights a week for the remainder of your life, or for as long as you want a straight and beautiful smile. Think of your retainer as your night-time beauty treatment, since your smile is an important part of your appearance.
amzn_assoc_tracking_id = "thinglishusa-20";
amzn_assoc_ad_mode = "manual";
amzn_assoc_ad_type = "smart";
amzn_assoc_marketplace = "amazon";
amzn_assoc_region = "US";
amzn_assoc_design = "enhanced_links";
amzn_assoc_asins = "B07KQ47SJ4";
amzn_assoc_placement = "adunit";
amzn_assoc_linkid = "facc089662d7c5aa97555cc29819211e";
FAQ'S
Here are some Quora and Reddit threads about finding an orthodontist near you:
[1] discusses finding an orthodontist in Jaipur, India and suggests looking for doctors with good reviews and ratings.
[2] provides some tips for finding a good orthodontist, including looking for a professional who is comfortable with close interaction and has a pleasant bedside manner.
[1] "Add a Comment.  I found mine by looking up orthodontists which have treated the most Invisalign cases. This was on Invisaligns website. While this does not mean they are the best, it means they have the most experience treating Invisalign cases. I then looked them up on yelp and google reviews." Source: https://www.reddit.com/r/Invisalign/comments/b4zxfv/how_to_best_find_an_orthodontist/
[2] "About Community. This subreddit is for all that work in the orthodontics industry. Feel free to post stories, industry news or great ways to help patients. Created Jan 10, 2017. Restricted." Source: https://www.reddit.com/r/Orthodontists/
Conclusion
Orthodontists are dental professionals who specialize in the treatment of misaligned teeth and jaws. They can be found in many areas and can be easily located by searching for "orthodontist near me" on the internet or by calling a local dental office or directory. Some orthodontists offer complimentary consultations to allow potential patients to learn more about their services and determine if they are the right fit. Some options for finding an orthodontist near you include:visit
Best Orthodontist USA for a complete list of the top orthodontic professionals near you.
ZocDoc, an online directory of orthodontists in various locations ([2])
Lund Orthodontics, offering clear braces in an undisclosed location ([3])
OrthodontistsUp, a website connecting users with top-rated orthodontists in their area ([4])
Mancia Orthodontics, located in Miami, Florida ([5])
Orthodontic Care of Georgia, with seven office locations in Georgia ([6])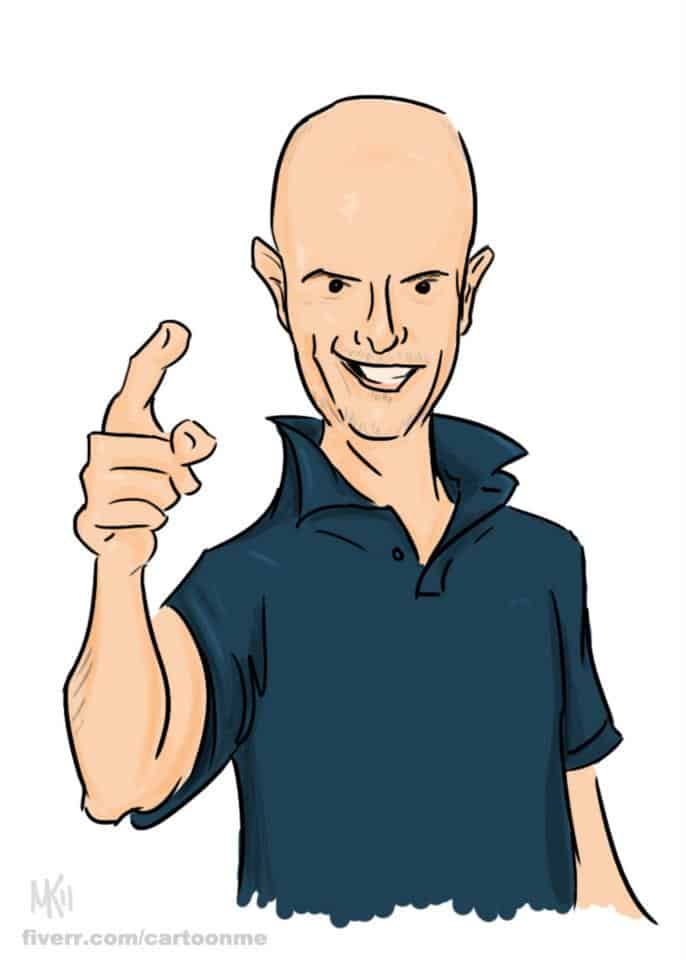 Perry heads up a dynamic marketing team that has help the leading orthodontic practices in the USA 10X their business for over a decade. He's a tea connoisseur, avid reader, traveling and grower of exotic fruits in his permaculture food forest.
https://bestorthodontistusa.com/wp-content/uploads/2016/04/Best-Orthodontist-Near-Me.png
1080
1080
Perry Stevens
https://bestorthodontistusa.com/wp-content/uploads/2017/07/BestOrthoUSA.png
Perry Stevens
2023-01-06 08:47:32
2023-01-06 08:49:16
Good Orthodontist Near Me (2023)