How Much Does an Orthodontist Make?
If you're thinking about becoming an orthodontist, you might be wondering what the average orthodontist salary is. Like most specialties related to dental care and health care, the salaries for orthodontists are usually on the higher end. These salaries have also increased substantially over the past decade. For orthodontists who are still in training, the lowest salary that you're likely to make is just under $70,000 to upwards of $303,000 for an experienced orthodontist in NYC.
However, there are a number of factors that determine what an orthodontist makes, which include the location of the orthodontist and the type of medical facility that the orthodontist works at.
What Does an Orthodontist Do?
An orthodontist is a type of dental specialist that specifically handles the diagnosis, prevention, and treatment of teeth and jaws that are poorly positioned. For instance, when a patient is suffering from crooked and misaligned teeth, this issue can be corrected by an orthodontist through the application of a variety of different teeth straightening solutions. Orthodontists are qualified to provide treatment to patients of all ages. Since the American Association of Orthodontists recommends that children should be examined by an orthodontist starting at the age of seven, many of the patients that orthodontists treat are younger children and adolescents.
Once a prospective orthodontist has progressed through all of the necessary training and education, they will be ready to correct any type of misalignment to the teeth or jaw. The presence of these issues can make it difficult for a person to maintain proper oral hygiene, speak correctly, and chew without having difficulties. Some of the main problems that can be effectively treated by an orthodontist include underbites, overbites, overcrowding, crooked teeth, and various aesthetic issues. The primary treatments that orthodontists are trained to administer include dental braces, retainers, and different types of headgear and face-masks.
What Does It Take to Become an Orthodontist?
If you're wondering what it takes to become an orthodontist, it's important to keep in mind that extensive training and education is required over many years before you're able to become an orthodontist.
The first step towards becoming an orthodontist involves earning an undergraduate degree. In this case, the undergraduate degree that you earn must be a four-year bachelor's degree, During these four years, you will need to maintain a high GPA to eventually be admitted into dental school. All prospective orthodontists are also required to complete the Dental Aptitude Test and submit their scores during their first four years of education.
Once you've obtained the appropriate degree, you may be able to get into a dental school, which involves four additional years of very difficult study. The coursework during these four years of education is exceedingly scientific with a focus on textbook learning, which is designed to prepare you for eventual clinical training. You will be required to learn about the various systems of the body that are affected by orthodontic treatments.
During your time at a dental school, a training dentist or instructor will directly supervise each student. Under this supervision, the student must go through every procedure that they are presented with, answer a variety of questions about the patient and procedure, and respond to observer feedback.

If you're able to graduate from dental school with the necessary grades, additional training will be required in order to become an orthodontist, which only six percent of dentists go on to train for. After graduating from a dental school, you will need to enter into an ADA-accredited orthodontic program, which is a very competitive type of program that's difficult to get into. These programs can last anywhere from 3-5 years.
The coursework and clinical training that occurs during these programs is known to be highly intensive, which causes many people to drop out before the training is complete. Some of the areas that a student focuses on during this coursework include facilitating tooth movement, guiding facial changes, and understanding the many types of facial surgery.
If you're able to successfully progress through this program, the next thing you'll need to do is pass a lengthy exam in order to become licensed as a dentist. A small amount of specialized training will be necessary before you can become a licensed orthodontist. Once this training is finished, a board examination will need to be taken with the American Association of Orthodontics.
The written section of this exam covers 27 different topics that you'll be required to know if you want to be a professional orthodontist. The written and clinical sections of the exam are accompanied by a treatment plan section, which requires the student to develop different treatment plans for the cases they are presented with. Upon passing this examination, you will be a full-fledged orthodontist.
How Much Does an Orthodontist Make?
It's important to understand that not every orthodontist will make the same amount of money, which is due to such factors as company size, location, and years of experience. For orthodontists who are still in training, the lowest salary that you're likely to make is just under $70,000. Once you've left training and are a fully licensed orthodontist, the base salary should increase substantially.
Average Orthodontist Salary 2019
For 2019, the average annual salary for an orthodontist in the U.S. is just above $277,000. However, these salaries can vary greatly. For instance, it's possible for orthodontists to make as much as $400,000 and as little as $70,000, the latter of which only occurs with the bottom 10 percent of all orthodontists. While there aren't many advancement opportunities as an orthodontist that would allow your salary to increase much, it's possible to obtain a somewhat increased pay based on years of experience and location that you work in.
Factors to Consider
There are a myriad of factors to consider if you want to make as much as possible when working as an orthodontist. Orthodontists who have been practicing this dental specialty for 15 years will invariably make more than orthodontists who have just received their license in the past year or two. Experience is very important to patients, which is why the salary of an orthodontist typically increases as they garner more experience. The size of the company can also play a large role in the amount of salary that an orthodontist receives.
Smaller practices typically make less money than larger ones, which could indicate a slightly lower salary. The highest pay for orthodontists is obtained when they work in a physician's office. Orthodontists who work in their own offices rank second in the amount of salary that they receive among all orthodontic locations. The lowest salaries for orthodontists occur when they work in such locations as outpatient care centers and general medical hospitals.
Location Differences
Location can play a big difference in how much you make as an orthodontist. For instance, North Carolina is ranked last out of the 50 states on average orthodontist salary at $219,000, which is much lower than the $277,000 national average. The average hourly salary can range from $55 to $81 (according to Salary.com)
Let's look at the salary expectations for an orthodontist in:
The salary that you receive as an orthodontist will also differ substantially depending on the type of location you live in. Orthodontists who work in a big city are typically given a larger salary than those who live in a small or rural town, which is due mainly to the cost of living in the area.
In New York City, the average salary for an orthodontist is upwards of $303,000, which is much higher than the national average.
Job Outlook for Future Orthodontists
The job outlook for orthodontists is as healthy as ever. While only six out of every 100 dental school graduates go on to become an orthodontist, there are fantastic benefits for doing so. Along with the higher salary that you'll earn, orthodontists are also able to maintain a surprisingly flexible schedule where it's possible to work for only three or four days each week.
It was forecast that the decade from 2010-2020 would display a growth in orthodontist jobs by just over 20 percent, which has held true so far. It's believed that this increase has occurred because the baby-boomer generation has decided to keep their teeth instead of opting for dentures at a much higher percentage than previous generations, which means that more work will need to be performed to maintain their appearance.
Do you find that being an orthodontist pays well or that salaries should continue to increase because of demand? If you're thinking about becoming an orthodontist or already work as an orthodontist, join the discussion below to let us know what you think.
How Much Does an Orthodontist Make? Orthodontist Salary 2019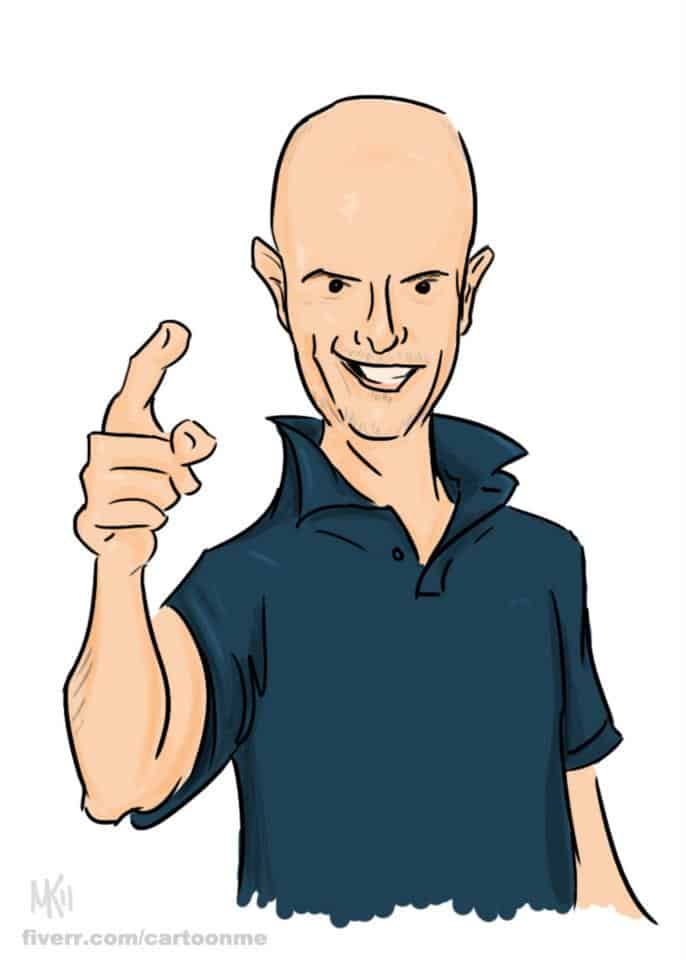 Perry heads up a dynamic marketing team that has help the leading orthodontic practices in the USA 10X their business for over a decade. He's a tea connoisseur, avid reader, traveling and grower of exotic fruits in his permaculture food forest.
https://bestorthodontistusa.com/wp-content/uploads/2019/07/How-Much-Does-an-Orthodontist-Make.png
1102
735
Perry Stevens
https://bestorthodontistusa.com/wp-content/uploads/2017/07/BestOrthoUSA.png
Perry Stevens
2019-07-10 17:33:33
2019-08-09 16:44:52
How Much Does an Orthodontist Make?