The Amazing Story Behind World Smile Day
There is a fascinating story behind World Smile Day, an annual holiday celebrated on the first Friday of October.
The iconic smiley face created by Harvey Ball inspired the creation of this day. It was Harvey's concern that commercialization would diminish the symbol's impact. There's no way we can blame him for his opinion; the image has been used on clothing, pins, cushions, comic books and coffee mugs among many other things. There's something powerful about smiling, and these simple little yellow faces are a symbol of that.
What is World Smile Day?
The smiley face symbol was created in 1963 by Harvey Ball, a graphic artist and advertiser from Worcester, Massachusetts. In the world of popular culture, this symbol has become increasingly popular throughout the years. Few symbols have had quite the legacy as Harvey's creation has had. It's every artist's dream for their work to be respected and recreated.
The smiley face has become one of the world's most recognizable symbols over the years. It has been featured in movies such as 'The Emoji Movie',  'Forest Gump' and in graphic novels such as 'Watchmen.' It is so well-known that you can visualize it just by saying "smiley face."
It's a yellow circle with black dots for eyes and a simple curve for a genuine smile. Unlike modern smileys, the original had a more oblong smile, a bit more hand-drawn in aesthetic. Overuse of this symbol changed its intent from goodwill and cheer to something else, and he knew something needed to be done.
Since 1999, World Smile Day (WSD) has been an official holiday. A simple yet effective celebration was planned for the day: people were encouraged to smile and show kindness to each other.
To Harvey, a smile was a connection to human beings. When you smile, you nearly always get a smile in return. What a beautiful exchange! Try it and seen if you can make someone else smile, brightening up their day in the process.
Activities to Commemorate World Smile Day
1. Be Kind to Others
Volunteers willing to offer extra assistance are needed by many organizations. A selfless act of kindness can have a remarkable impact. Support veterans, clean up the local environment, or by helping the aged makes the world a better place. You and your community can benefit from doing something charitable outside of your everyday routine.
2. Make Your Dreams a Reality
Finding time for yourself can be challenging with work and other obligations. We all have hopes and dreams that we've put on hold. Don't be afraid to indulge in your heart's desire on this day. Take that sky diving lesson, start writing your novel, or break out your guitar and shred, anything that deeply resonates with you will make you smile again.
3. Take Part in a Random Act of Kindness
There is no need to plan everything out. The best way to celebrate is to keep a sense of goodwill in your heart all day long. Make sure you stay on the lookout for ways you can brighten someone's day. Drop a dollar in a buskers collection hat, give someone a compliment on their appearance, or thank them for their service.
Follow your instincts in whatever small way you can make a positive impact on someone. There is nothing like an acknowledgement to make someone feel appreciated and put a smile on their face.
The 5 Most Interesting Facts About World Smile Day
1.      There is a Biological Component to Happiness
Did you know, you feel pleasure when you smile because you release neurotransmitters called endorphins.
2.     Why a Yellow Face?
A smiley face is yellow because it symbolizes cheerfulness.
3.     Smile to the Bank
Smiley Company's London office is worth more than $55 million annually.
4.    A Smiley Face for all Occasions
A total of 470 smileys were created in 1999 for use as internet emoticons.
5.     Charitable Foundation
Children's causes are supported by the World Smile Foundation, a non-profit charitable trust.
3 Reasons to Love World Smile Day
1. This is a Day to Show How Much We Care
The smile emojis we use in social chats aren't always the same as the smiles we display on our faces. The benefits of real-life, genuine smiles for our own emotional well-being are always worth remembering.
2. A Bright Light Brightens up the Darkest Night
The world can seem chaotic at times, making it difficult to smile. Scientists tell us that finding joy in the darkness can reduce anxiety, irritation, and sadness. A genuine smile can lighten up any room.
3. Take on Tougher Tasks
People often neglect how much mental health affects our productivity and wellbeing. When you're in a positive headspace, it can give you the boost you need to go about your day. The positive vibes can also help raise the energy of those around you.=
The beauty of World Smile Day is its simplicity. Anyone and everyone can join in and make the world a better place.
This year it falls on Friday 7th October. What do you plan to help one person smile on World Smile Day?
Let us know in the comments below.
The Amazing Story Behind World Smile Day
---
World Smile Day® is a registered trademark of the Smiley Company.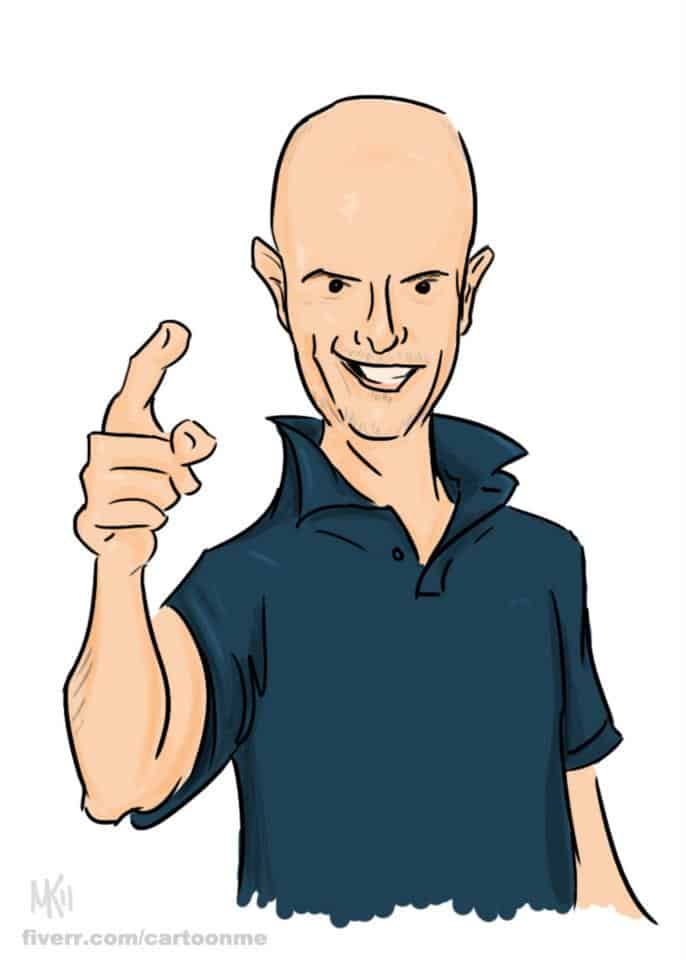 Perry heads up a dynamic marketing team that has help the leading orthodontic practices in the USA 10X their business for over a decade. He's a tea connoisseur, avid reader, traveling and grower of exotic fruits in his permaculture food forest.
https://bestorthodontistusa.com/wp-content/uploads/2022/09/The-Amazing-Story-Behind-World-Smile-Day.png
312
820
Perry Stevens
https://bestorthodontistusa.com/wp-content/uploads/2017/07/BestOrthoUSA.png
Perry Stevens
2022-09-19 19:17:54
2022-10-21 16:29:45
The Amazing Story Behind World Smile Day