Teeth Whitening After Braces? (We Answer Your Questions)
People who have just finished orthodontic treatment often desire to whiten their teeth after braces. Teeth whitening can help to improve the overall appearance of teeth, especially during orthodontic treatment, when teeth become discolored and stained.
There are several factors that influence the timing of teeth whitening after braces, including the type of treatment and the condition of the teeth. If you are considering teeth whitening after braces, you should consult your dentist or orthodontist to ensure that the treatment is safe and appropriate for you, as well as to develop the best plan to get the best results.
How Long Do You Have to Wait to Whiten Your Teeth After You Get Your Braces Off?
Until your teeth have been professionally cleaned, I would not recommend it. The bleaching won't cover any areas of your teeth with bonding material, calculus, or intrinsic stains, which would pose a problem in trying to do it over once your teeth are thoroughly cleaned. It has been my experience that most orthodontic offices do a decent job of removing bonding material, but that there is always more to do, such as removing calculus and stain.
​S​hould ​I​ Get My Teeth Whitened Before Braces​?​
This is not necessary, but it is a good idea to clean your teeth before getting braces. It ​also ​depends on what type of braces you want. Clear, metal, ceramic brackets or lingual braces?
When you whiten your teeth, they become more porous, making them easier to stain. Generally speaking, the one in the dental office is pretty strong compared to the over-the-counter ones, and then you get the take-home versions like Zoom 2 or GLOScience from a dentist. Therefore, since your teeth are more likely to stain after getting them bleached, avoiding certain foods is highly recommended so that they don't stain even worse.
Dark foods such as ketchup, soda, tea, and coffee all put stains on your teeth. If you can't avoid these, you'll also have a hard time maintaining your oral hygiene with dental brackets, let alone avoiding foods that stain your teeth.
When you get orthodontic brackets, you need to step up your dental hygiene. If you do ​I​nvisalign it will be covered anyway, so don't worry ​as much ​about bleaching before.
Can Teeth Whitening Hurt My Teeth?
If you've already had braces removed, you probably don't want to experience tooth pain afterward. Fortunately, teeth whitening doesn't create this problem. Some tooth sensitivity may occur, but this should wear off after several days, leaving you with a beautiful, bright, and even smile.
H​ow Can I Whiten My Teeth After My Braces Come off? ​
After your braces come off, you can choose from a variety of options for whitening your teeth. Check out the top options below.
| Product | Brands | Pros | Cons |
| --- | --- | --- | --- |
| At-home whitening kits | Crest Whitestrips, Colgate Optic White, GLO Science | Convenient and easy to use | Less effective than professional treatments |
| Whitening toothpaste | Colgate Optic White, Crest 3D White, Sensodyne Pronamel | Gentle on teeth and gums | Takes longer to see results |
| Whitening strips | Crest Whitestrips, Luster Pro Light, GLO Science | Convenient and easy to use | May cause sensitivity in some individuals |
| Professional teeth whitening | Zoom! In-Office Whitening, KöR Whitening Deep Bleaching, Opalescence Boost | Fast and effective results | More expensive and may require multiple visits to the dentist |
At-home whitening kits are convenient and easy to use, but they may not be as effective as professional treatments. Whitening toothpaste is gentle on teeth and gums, but it can take longer to see results. Whitening strips are also convenient and easy to use, but they can cause sensitivity in some individuals. Professional teeth whitening is fast and effective, but it is more expensive and may require multiple visits to the dentist.
Is Teeth Whitening Offered by Orthodontists After Braces?
At the end of your treatment period, orthodontists may offer teeth whitening treatments, but this service may not be included in your overall payment plan or in your overall contract. Consult your provider to learn if this is an option offered by your provider.
A qualified dentist should be consulted for teeth whitening services. In addition to being more effective than at-home treatments, it's also safer. During teeth whitening, dental professionals can check for signs of gum disease or tooth decay so your treatment is safe.
I​f your looking for an orthodontist near you, look no further than our vetted review page for all the latest reviews and clinics offerings.
---
Disclaimer – This article is intended to promote understanding of and knowledge about orthodontics and general oral health topics. It is not intended to be a substitute for professional advice, diagnosis or treatment. Always seek the advice of your orthodontist or other qualified healthcare provider with any questions you may have regarding a medical condition or treatment.
​Can You Whiten Your Teeth After Braces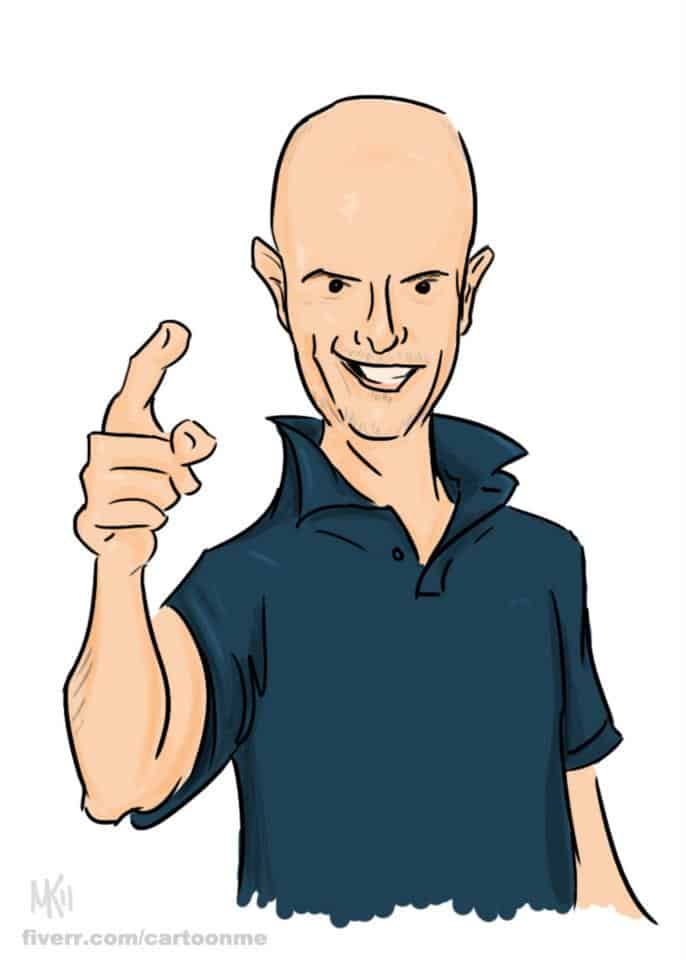 Perry heads up a dynamic marketing team that has help the leading orthodontic practices in the USA 10X their business for over a decade. He's a tea connoisseur, avid reader, traveling and grower of exotic fruits in his permaculture food forest.
https://bestorthodontistusa.com/wp-content/uploads/2022/03/Can-You-Whiten-Your-Teeth-After-Braces.png
312
820
Perry Stevens
https://bestorthodontistusa.com/wp-content/uploads/2017/07/BestOrthoUSA.png
Perry Stevens
2023-01-16 13:20:05
2023-01-16 13:21:53
Teeth Whitening After Braces? (We Answer Your Questions)