Invisalign Lite Vs Invisalign Express/Full?
Invisalign Lite
Invisalign Lite is an excellent option if you have any minor orthodontic issues. You will need a maximum of ten transparent aligners for your complete treatment. This decreases both the time and cost of the traditional Invisalign treatment. The Lite version works in a similar manner to the original Invisalign concept. The differences are your treatment will require a shorter period of time and was created for much less complicated orthodontic issues. In many cases, the treatment can be completed in just six months.
You may have had braces in the past with your teeth since coming slightly out of alignment, have small spaces in between your teeth, minor overcrowding or perhaps your teeth have slowly drifted out of their correct positions. If you have experienced any of these issues, you may benefit from the Lite aligners. The treatment is intended for individuals with less severe or milder malocclusions. This is simply a misalignment of your teeth. In addition to being beneficial for simpler orthodontic issues, the Lite aligners are also effective as a precursor for different cosmetic treatments including crowns, bridges and veneers.
The Lite aligners are a simple and effective option for solving orthodontic problems for one or both arches. The true beauty of the treatment is it will provide you with a high-quality, fast and affordable treatment. There are pre-determined criteria you will have to meet to qualify for this treatment. You can find out if you qualify by consulting with an orthodontist. This is not a suitable option for everyone.
The Lite aligners are usually recommended for individuals experiencing minor orthodontic issues including:
Very small gaps between your teeth
Poor alignment between your lower and upper teeth
Slight overcrowding issues
Poorly positioned teeth
The clear aligner trays enable you to straighten your teeth using a nearly invisible system. This is the reason this system is often referred to as invisible braces. If you are not a good candidate for the Lite aligners, there are other good options available in the same system. The Lite aligners offer you a lot of excellent features. This includes:
You can take out your trays for cleaning and eating.
Your treatment is fast and simple.
Your complete treatment time is approximately six months.
The system is appropriate for some moderate and minor alignment issues.
Your teeth can be straightened in seven months with removable braces.
You only need to change your aligners once every two weeks.
The aligner trays are an ideal fit over your teeth and nearly invisible.
In some instances, the Lite aligners are suitable for children as well as adults. The clear aligner trays straighten your teeth while eliminating the need for both wires and fixed brackets. Gentle pressure is applied to your teeth by the aligners. The orthodontist carefully plans the best way to move your teeth into the correct positions. As you change your aligners every two weeks, you will start to notice a gradual difference in your smile. You will visit the orthodontist every four to eight weeks.
During your appointments, the orthodontist will check on your progress and give you the next set of clear aligners. The actual period of time your treatment will require is dependent on the amount of correction required by your teeth. The process begins when the orthodontist completes a thorough examination of your teeth. This includes dental impressions and X-rays. You will see how your teeth will look after completing your treatment through special software. Your aligners are then 3D-printed to ensure an ideal fit with your teeth.
One of the best benefits of Lite aligners is you can take them out for two to four hours every day. Not only will this provide you with more than enough time for cleaning and eating but you can remove them for a special event or an important meeting. Since the aligners are removable, you will be able to floss and brush your teeth the same way you always have. It is very important to remove your aligners when you are drinking anything other than water or eating.
Prior to replacing your Lite aligners, you will need to clean your teeth. You will have the ability to drink and eat anything you like. This is not possible with fixed braces.
Invisalign Express
Invisalign Express is an important part of the Invisalign family. Express uses clear, nearly invisible plastic aligners to gently move your teeth into their correct positions. The difference is this system was created to make simple corrections to your teeth. There are two different kinds of express aligners. These are the Express Five and the Express Ten. The Express version was designed for the treatment of minor issues requiring only five sets of clear aligners to correct.
Express Five is an excellent solution for spacing issues, minimal crowding or for individuals who have had their teeth straightened during the past but their teeth are moving out of proper alignment. Even though the Express Ten requires double the amount of time as Express Five, the treatment is still fast. The average patient only has to wear the Express Ten clear aligners for between two and three weeks. This means any minor corrections can be made in just four to five months.

One of the best and most unique aspects of the quick treatment options is the Assist tool. Orthodontists are able to use this tool to track the movements of your teeth during your visits. This tool can identify any tooth or teeth that are not moving correctly. This enables the orthodontist to make the necessary adjustments to your next set of clear aligners to make certain your teeth are moving correctly again. This will prevent any delays in your treatment.
Express requires less time for your total treatment while working exactly the same way as the traditional aligners. This is an excellent option if you have issues with spacing or crowding such as problems occurring due to orthodontic relapse. This is also a good solution if your need to have your teeth straightened prior to having a cosmetic or restorative procedure including tooth veneers or composite bonding. To move your teeth into the proper positions, the traditional system requires between twenty and thirty aligners.
The Express versions were specifically created for individuals with spacing or crowding issues. A maximum of ten stages of clear aligners is necessary to correct your issues. This means your treatment can be completed in a period of approximately six months. Both the Express Five and Ten options offer you the same flexibility as the original system. The difference is if you have minor issues with either spacing or crowding, your treatment time is considerably shorter. In some cases, the treatment only requires three months.
Both of the Express clear aligners offer you a lot of advantages. Your treatment is effective and fast. Minor correction issues can be completed in a period of just three months. This means you will see results fast with a slim chance of anyone even knowing you are having your teeth corrected. The Express aligners are clear which makes them nearly invisible. You will only have to wear the Express aligners for a short period of time so unless you choose to reveal your secret, the chances are good nobody will know.
The maintenance is easy because your aligners are removable. This makes your treatment easy. You can take out your aligners when you need to brush your teeth, floss, eat or for important occasions such as a wedding, important social event or a family reunion.
Instead of putting off correcting your teeth, find an orthodontist in your area today.
---
Disclaimer – This article is intended to promote understanding of and knowledge about orthodontics and general oral health topics. It is not intended to be a substitute for professional advice, diagnosis or treatment. Always seek the advice of your orthodontist or other qualified healthcare provider with any questions you may have regarding a medical condition or treatment.
What Is Invisalign Lite and Invisalign Express?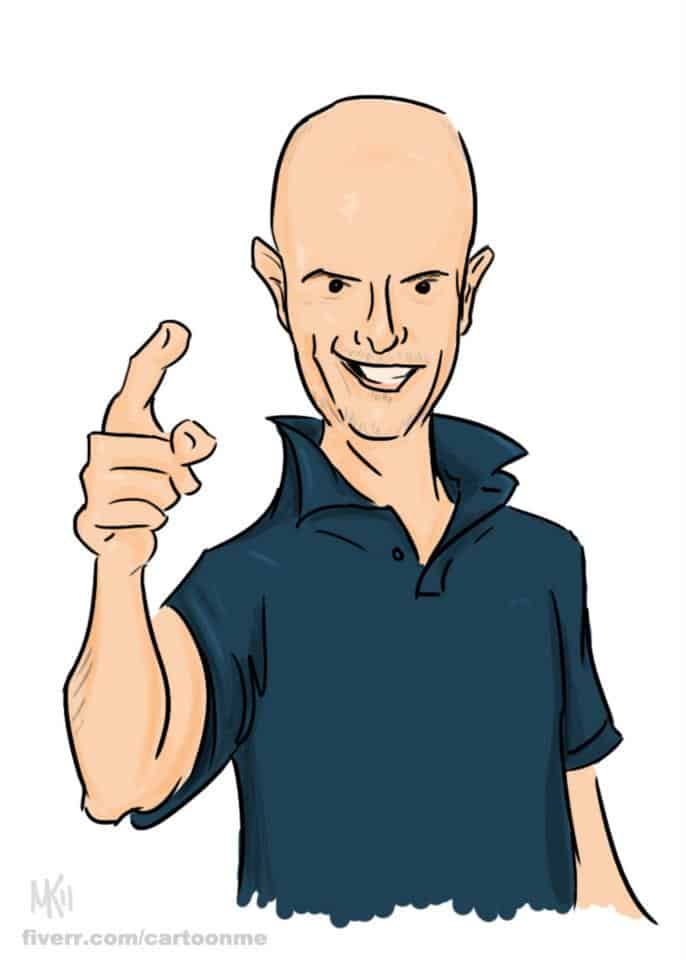 Perry heads up a dynamic marketing team that has help the leading orthodontic practices in the USA 10X their business for over a decade. He's a tea connoisseur, avid reader, traveling and grower of exotic fruits in his permaculture food forest.
https://bestorthodontistusa.com/wp-content/uploads/2019/10/Invisalign-Lite-Invisalign-Express.jpg
312
820
Perry Stevens
https://bestorthodontistusa.com/wp-content/uploads/2017/07/BestOrthoUSA.png
Perry Stevens
2019-10-14 13:00:40
2022-03-03 15:11:37
Invisalign Lite Vs Invisalign Express/Full?