If you are looking for an answer to your question "What is Invisalign?" you have found the right place.
Many adults who want straight, even teeth wonder what is better Invisalign or braces. They don't want to be inconvenienced with lingual braces and they don't like the appearance of traditional metal braces but are unsure of the details about Invisalign.
In 1997, two students from Stanford University, Zia Chisti and Kelsey Wirth and with three others, founded Align Technology and in 1999, they introduced the Invisalign system of braces. One of the major selling points of their new technology was the invisible appearance of the braces: Both of the students wore them during their start-up funding appointment and none of the investors were aware of the fact. That alone convinced the potential investors that their idea had merit.
In a relatively short time, Invisalign became available to orthodontists and the system was made available to the general public during May 2000.
What Is Invisalign?
The Invisalign system uses clear plastic aligner trays to gently and gradually move teeth into proper alignment in a manner similar to other types of braces. The trays are replaced periodically, usually every two weeks, and the patient receives the trays in the mail, which substantially reduces the number of office visits to the orthodontist.
Since the trays are virtually invisible, they're much more aesthetically appealing than traditional metal braces. They're also more comfortable since there are no metal brackets or wires to chafe the delicate tissues in the mouth.
Invisalign Teen
Align Technology also make a clear aligner called Invisalign Teen especially for younger people. A blue compliance indicator dot on the aligner helps you monitor your teen's progress throughout orthodontic treatment, ensuring they get their greatest smile.
Invisalign Teen are also removable making it easier for growing children to brush and floss and are more comfortable then metal braces as there are no rubbing brackets or poking wires.
How Does Invisalign Work?
Like traditional metal braces, Invisalign gradually moves crooked or misaligned teeth until they are properly aligned. Rather than using metal brackets and wires like traditional braces, however, Invisalign uses clear plastic aligner trays to gently straighten the teeth. After the treatment period ends, patients must wear a retainer for a while, usually between six months and two years. The retainer is worn only at night and prevents the teeth from reverting to their former misaligned position.
Trays are replaced throughout the program, usually once or twice each month, until the treatment has been completed. The number of trays used and the length of the treatment will depend on the severity of the misalignment and will be unique to the patient. Typically, treatment takes from one to two years, and the trays need to be worn between 20 and 22 hours each day.
Only occasional trips to the orthodontist are necessary during the treatment program. Measurements are taken periodically, and then the replacement set of aligner trays is shipped directly to the patient. If a tray is broken or becomes damaged, a replacement tray can be provided but should be requested without delay so that the teeth don't begin to revert to their previous alignment.
What are Clear Aligners Made Of?
Invisalign's clear aligner trays are approved by the FDA, or Food and Drug Administration, and they're made of SmartTrack thermoplastic that was designed exclusively for use in the Invisalign system. They contain no latex, no gluten, and no BPS or BPA, so they can be used by those who are gluten-intolerant or by those who have a latex sensitivity. They're flexible, so they move with your mouth, and they're generally more comfortable than other types of braces.
What Is Better, Invisalign Or Braces?
The best type of braces is an individual choice and each has its benefits and its drawbacks.
Invisalign braces are somewhat more expensive than traditional metal braces, but they are considerably less noticeable.
Although conventional metal braces are less expensive, they are very obvious and they're sometimes uncomfortable.
Traditional metal braces aren't removable except by the dentist but Invisalign trays are removed for eating, drinking, brushing and flossing.
Metal braces may require a shorter treatment time because they're always in place, whereas the Invisalign system is removed for eating, drinking, brushing, and flossing.
Maintenance is the same for both types of braces but metal braces have more crevices to clean and floss while they remain in place. The clear trays must be removed before eating, brushing and flossing.
Note: When you take out your trays to eat or clean and floss your teeth it is good practice to place them in a case to prevent them getting damaged or lost. Amazon has a range of aligner cases at very reasonable costs.
Is Invisalign As Good As Braces?
Millions of people throughout the world have achieved dental success by using the Invisalign system, so there's no doubt that it's effective. The caveats and determining factors are that installation and use of the system must be supervised by an orthodontic professional, and for the system to be effective. Accurate measurements must be used when ordering the trays.
Also, the trays must be used in accordance with the instructions. Although the Invisalign system may take somewhat longer than traditional metal braces, it can be more comfortable and is more aesthetically appealing.
The major cause of Invisalign failure is lack of discipline on the part of the wearer – the trays must be worn for 20 to 22 hours each day in order for the system to be effective. Those who lack the discipline to wear them for the required amount of time will find that the system won't be as effective. This isn't a problem with metal braces because they can't be removed by the wearer, only an orthodontist can remove metal braces. However, for those who are disciplined and able to follow the protocol, the clear aligner system can achieve straight, even teeth the same as metal braces, and the aligner trays are more comfortable for most than are the metal brackets and wires of traditional braces.

What Is The Average Cost Of Invisalign?
The cost of the Invisalign system will vary by the individual because each patient has unique needs. However, in general, the cost of the Invisalign treatment averages between $2,800 and $8,000. Factors that will influence the final Invisalign cost versus braces cost include additional dental work that needs to be done, such as one or more extractions, one or more fillings, and so forth.
Also, those patients who have severe misalignment may not be suitable candidates for Invisalign. Invisalign is considered to be cosmetic orthodontic work and therefore may not be covered by orthodontic insurance whereas metal braces usually are. Anyone who is considering the Invisalign system should be provided with a comprehensive cost estimate when they visit the orthodontist so they'll know their final cost. Invisalign can be more expensive in some areas of the country due to the higher overall cost of living in these areas.
Conclusions
Those who need braces and can afford the out-of-pocket cost for the Invisalign system can achieve the straight, even teeth they want in about the same time that traditional metal braces require, and the clear aligners are much more comfortable. However, there are different types of braces such as ceramic braces and lingual braces that might be considered before a final decision is made.
Invisalign may not work for all types of dental misalignment, but that determination must be made by an orthodontist. If cost is a factor, there are alternatives that might work equally well and might be covered completely or in part by your dental insurance. However, the Invisalign system has helped millions of people worldwide for almost two decades, so it's proven to be effective and it's very popular.
Contact an orthodontist near you for a consultation to find out if you are a good candidate for Invisalign clear aligners.
What is Invisalign?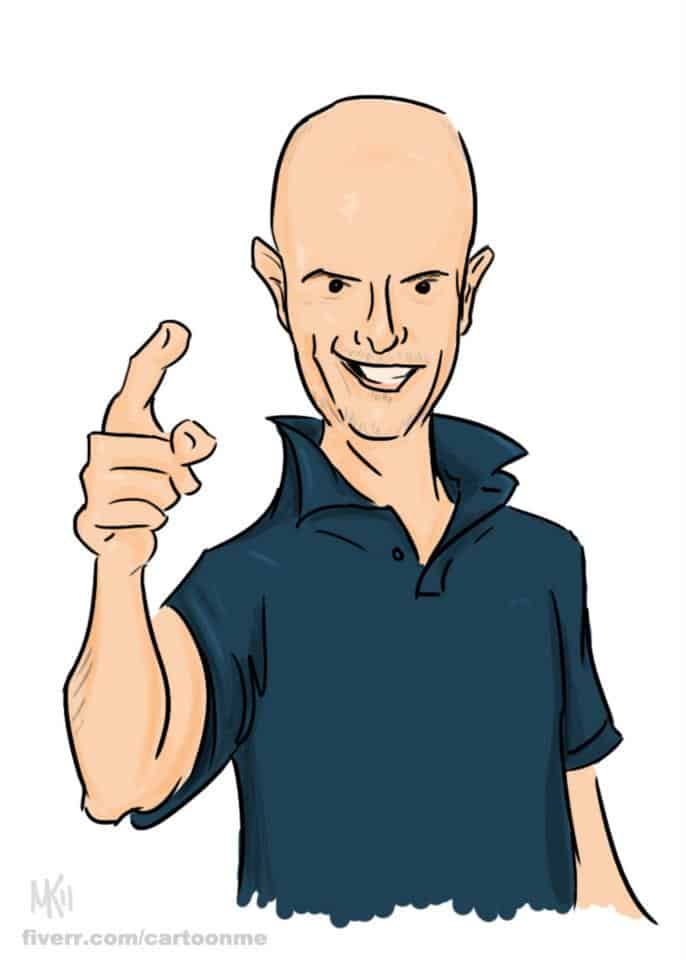 Perry heads up a dynamic marketing team that has help the leading orthodontic practices in the USA 10X their business for over a decade. He's a tea connoisseur, avid reader, traveling and grower of exotic fruits in his permaculture food forest.
https://bestorthodontistusa.com/wp-content/uploads/2019/08/What-is-Invisalign.png
1102
735
Perry Stevens
https://bestorthodontistusa.com/wp-content/uploads/2017/07/BestOrthoUSA.png
Perry Stevens
2019-08-27 13:07:56
2023-08-04 09:43:21
What is Invisalign?